If you use Google's Reader to follow your favorite sites then this message is extremely important for you. In about 2 weeks the doors will shut for anyone that has been using Google Reader. This was announced about 3 months ago as part of Google's spring cleaning. So come July 1st Google will bid farewell. Google did not come up with a replacement for the RSS feed, so this is where the important part comes in. Also from what I have heard and read here and there GFC (Google Friend Connect) will go away too. So make sure you like Facebook page, follow on Twitter and Bloglovin' (explained below). WHo knows what the future will hold for following sites but as of now this is what we have been dealt with.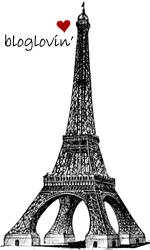 Bloglovin'
is the prefect alternative to Google Reader. Its a great and easy way to keep following your favorites sites including this one (I hope). So click on the link below to add this site to your Bloglovin' feed and the rest of your feed that you had with Google. Don't miss a post!
Dont forget to spread the word to all your friends and family!
*
CLICK HERE
to read OUaT's orginal post about Bloglovin'