---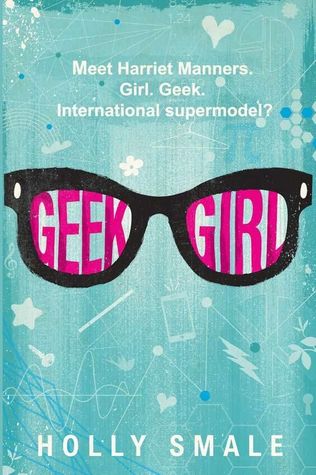 Geek Girl
Geek Girl #1
Author:
Holly Smale
Reading Level: Young Adult
Genre: Contemporary
Expected Release: January 27, 2015
Review Source: Harper Teen
Geek + runway = a hilarious runaway hit! This bestselling UK debut is full of humor and high-fashion hijinks—and now it's coming to America.

Harriet Manners is tired of being labeled a geek. So when she's discovered by a modeling agent, she seizes the chance to reinvent herself. There's only one problem: Harriet is the definition of awkward. Does she have what it takes to transform from geek to chic?

Geek Girl is the first book in a hilarious new trilogy. It was also the #1 bestselling YA debut of 2013 in the UK, where it was shortlisted for the Roald Dahl Funny Prize and won the Waterstones Children's Book Prize for Best Book for Teens. With all the humor and fabulous shenanigans of Louise Rennison's Confessions of Georgia Nicolson and Meg Cabot's The Princess Diaries, Geek Girl is about to become an international superstar.
This is the first book in a series of Geekiness from Holly Smale that originally came out of the UK. Boy am I glad that she crossed over to the states!! I LOVED this book!! From the cover (which is way better than the UK one) to the final pages, I was laughing so hard I thought I would burst.
Harriet is such an awesome character...she's not only geeky, she's super geeky. You know that friend that knows a lot of stuff about EVERYTHING? Yah, that's her. She reads the dictionary for fun!! Smale did an awesome job of keeping her with character. I knew so many friends in high school who were just like her, I couldn't stop smiling thinking of them when I read this book. Not only is she smart, but she's also pretty as well. That's her problem though...it's because she's so pretty that she ends up getting a modeling gig that her friend wanted so badly.
Insert a love interest and the fabulous agent Wilbur and you've got something truly funny. I think after Harriet, Wilbur was my favorite character. He reminds me so much of my friend Sean growing up, that I instantly wanted to go shopping with him and be my best friend. Honestly, this whole book felt like it was written using characters from my childhood. I loved them all!
After the awesome characters, the best part of the book was the message it gives its readers: Just be yourself. I'm all about books where the character continues to be herself and doesn't try to hide her geekiness just to fit in with the crowd. Harriet is a great role model for some of the girl readers out there who feel different or "A polar bear in the rainforest".
Overall, I loved this book and will definitely recommend it to my middle school students. I hope that I get a chance to read the other books in the series and will keep an eye out for anything else she writes!!