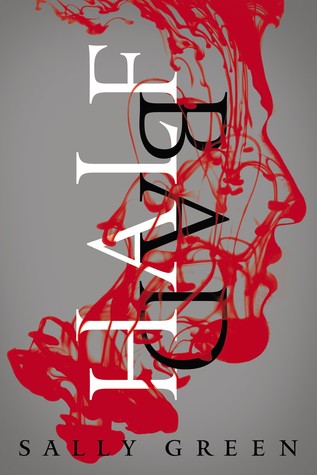 Half Bad
The Half Bad Trilogy #1
Author:
Sally Green
Reading Level: Young Adult
Genre: Fantasy
Released: March 4, 2014
Review Source: Viking Juvenile
Wanted by no one.
Hunted by everyone.

Sixteen-year-old Nathan lives in a cage: beaten, shackled, trained to kill. In a modern-day England where two warring factions of witches live amongst humans, Nathan is an abomination, the illegitimate son of the world's most terrifying and violent witch, Marcus. Nathan's only hope for survival is to escape his captors, track down Marcus, and receive the three gifts that will bring him into his own magical powers—before it's too late. But how can Nathan find his father when there is no one safe to trust, not even family, not even the girl he loves?

Half Bad is an international sensation and the start of a brilliant trilogy: a gripping tale of alienation and the indomitable will to survive.
In this fantasy world of witches there are half codes. Half white and half black witches; half good and half bad. Half codes are an abomination, and watched very closely. See, eventually they must choose their magic to be good or bad. If they choose to be a black witch then they must be killed. This is the case for Nathan. His father is the world's meanest, baddest witch. So he is eventually trapped and caged in order to be used as a weapon. But, all Nathan wants is to find his father and finally gain is powerful gifts.
I love reading fantasy books that make me wonder why I don't actually read fantasy. Sometimes a books summary sounds too good not to pick it up and this time it was definitely the case. I didn't realize how much I loved, LOVED, diving into this world of witches. The half codes storyline is done very well by Sally Green. I was hooked immediately by Nathan and his story.
Fantasy is hard to relate to. Yet somehow I found myself connecting with Nathan. Not personally, but all I wanted to do was hug and comfort him. He couldn't trust anyone at all. Not family, or even the girl he fell in love with. How lonely must that have been? He is definitely a strong character. By strong, I mean you find yourself having strong feelings for him and the way he's treated. Green wrote Nathan fantastically.
I devoured this book thanks to Nathan's character, but his storyline and his world was so fun to be in. I loved the twist and turns that took me by surprise. I enjoyed not knowing what would happen in the next page. Nothing was predictable! Now I need to read the next installment, Half Wild, in this series! And, you should pick up Half Bad and love Nathan like I did!