Great
news
for fans of Tracey Garvis Graves'
ON THE ISLAND
novel. The writers they penned
The Vow
will be writing a new draft of the book. Marc Silverstein and Abby Kohn will take on this new project.
If your not familiar with
On the Island
, where do I begin in telling you how amazing this novel is.
On the Island
was first self-publised by Graves back in 2012 and when the book started blowing up Penguin's Plume grabbed the rights. This story is beautiful, from the setting to the characters. It will sweep you off your feet and transport you to the island with Anna and T.J. and make you fall in love.
You can
read my 5 star review
I shared back in 2012 where I just gush about how much I loved this novel.
When a story connects with the reader and makes the reader smile, laugh, hurt or cry. That is what I call perfection. I can sit here and type all day how much I fell in love with this story.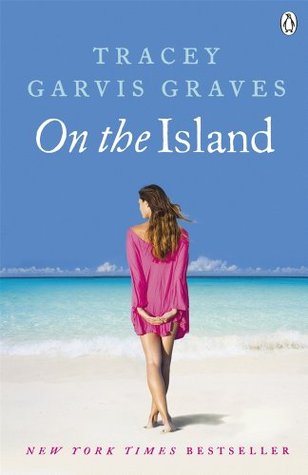 (click book cover to purchase)
I truly hope the MGM continues to move forward with this adaptation. On the Island is made to be adapted. I can only imagine which tropical island they would choose to film.
A little more about the writers, Silverstein and Kohn have written several romance stories such as Never Been Kissed, He's Just Not That Into you, Valentine's Day and of course the most recent The Vow which starred Channing Tatum and Rachel McAdams.
'On the Island' book synopsis:
Two people stranded on an island struggle to survive—and slowly fall in love—in the runaway New York Times bestseller from the author of the forthcoming novel COVET.

Anna Emerson is a thirty-year-old English teacher desperately in need of adventure. Worn down by the cold Chicago winters and a relationship that's going nowhere, she jumps at the chance to spend the summer on a tropical island tutoring sixteen-year-old T.J.

T.J. Callahan has no desire to go anywhere. His cancer is in remission and he wants to get back to his normal life. But his parents are insisting he spend the summer in the Maldives catching up on all the school he missed last year.

Anna and T.J. board a private plane headed to the Callahan's summer home, and as they fly over the Maldives' twelve hundred islands, the unthinkable happens. Their plane crashes in shark-infested waters. They make it to shore, but soon discover that they're stranded on an uninhabited island.

At first, their only thought is survival. But as the days turn to weeks, and then months, the castaways encounter plenty of other obstacles, including violent tropical storms, the many dangers lurking in the sea, and the possibility that T.J.'s cancer could return. As T.J. celebrates yet another birthday on the island, Anna begins to wonder if the biggest challenge of all might be living with a boy who is gradually becoming a man.