---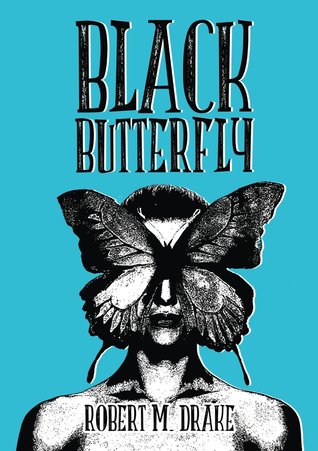 Black Butterfly
Author:
Robert M. Drake
Reading Level: Young Adult
Genres: Poetry Theme
Released: April 2nd 2015
Review Source: Purchased
The Black Butterfly is a symbol of transformation and rebirth after death. Drake wrote this book for those who have lost someone in death and in life. This book is a collection of memories and experiences Drake lived after the death of one of his brothers. He promised he would write him a few words after he failed to complete the task while his brother was alive. This book is everything… this book is for all who are breathing and for all who are no longer here. This book is for you.
Aside from the actual content, the physical copy of this book is just beautiful. I had never seen any book designed in the way this one is. Every couple pages would be white text on black paper and different illustration done in purely black and white. So interesting and cool.
Now to the even more beautiful content. It took me a while to read this one; not necessarily because it was long, because it wasn't, it was just so much. Not only is the writing heart-wrenching, it actually makes you feel vulnerable as you read it. That was my experience, anyway. In a recent Instagram post, R.M. Drake stated that this book was dedicated to a late friend of his. You really do feel the love bleeding from his sentences as you read this masterpiece. It's just so pure, honest, and raw. He writes about life and love so delicately, yet so bluntly. It almost makes you feel as if you should just be living for more.
I love everything that I've read from R.M. Drake so far, and I don't think I'll be stopping any time soon.