---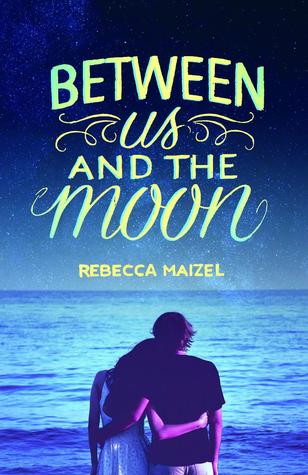 Between Us And The Moon
Author:
Rebecca Maizel
Reading Level: Young Adult
Genre: Contemporary
Released: June 30 2015
Review Source: HarperTeen
A luminous young adult novel that evokes Judy Blume's Forever for a new generation.

Ever since Sarah was born, she's lived in the shadow of her beautiful older sister, Scarlett. But this summer on Cape Cod, she's determined to finally grow up. Then she meets gorgeous college boy Andrew. He sees her as the girl she wants to be. A girl who's older than she is. A girl like Scarlett.

Before she knows what's happened, one little lie has transformed into something real. And by the end of August, she might have to choose between falling in love, and finding herself.

Fans of Jenny Han and Stephanie Perkins are destined to fall for this story about how life and love are impossible to predict.
Sarah has lived with being her sisters shadow, everyone who has a sibling knows how this feels. But, just like most people, she wants to become her own person. She takes this summer to take the chance to become her own person. But becoming her own person brings hardships and trials. When a lie forms it is the one thing that can change her future for good.
I was completely smitten with Andrew, like many girls who read this book will be. I was drawn into his demeanor. Maizel wrote him in such a wonderful way, it made it easier to fall for him so easily. And Sarah, she was a character that you could relate to. She just wanted to become her own person, and in that she lies to Andrew to make herself the older version of herself. And right when she does this you understand what will most likely become their fate.
This is a story about finding yourself, and we all have been there or are doing that. We have to find ourselves in some way or another. Sarah does it in a way that I didn't, but I could easily relate to it. The story matter was so real that it made it feel more like a friend telling you her story rather than reading a book about fictional people. And I enjoy when a book is able to connect with me on that level - it is also a rarity for me to get so attached.