---
If you're heading to San Diego to Comic Con, make sure to stop by at Barnes & Nobles Mira Mesa Market Center! They will have an epic event on Wednesday, July 8 at 7:00 pm for a panel discussion and signing event featuring bestselling and award-winning teen novelists Mary E. Pearson and Marie Rutksoki.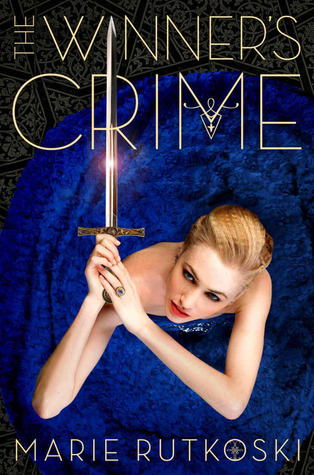 The Winner's Crime
The Winner's Trilogy #2
Author:
Marie Rutkoski
Reading Level: Young Adult
Genre: Fantasy
Released: March 3rd 2015
Publisher: Farrar Straus Giroux
Book two of the dazzling Winner's Trilogy is a fight to the death as Kestrel risks betrayal of country for love.

The engagement of Lady Kestrel to Valoria's crown prince means one celebration after another. But to Kestrel it means living in a cage of her own making. As the wedding approaches, she aches to tell Arin the truth about her engagement…if she could only trust him. Yet can she even trust herself? For—unknown to Arin—Kestrel is becoming a skilled practitioner of deceit: an anonymous spy passing information to Herran, and close to uncovering a shocking secret.

As Arin enlists dangerous allies in the struggle to keep his country's freedom, he can't fight the suspicion that Kestrel knows more than she shows. In the end, it might not be a dagger in the dark that cuts him open, but the truth. And when that happens, Kestrel and Arin learn just how much their crimes will cost them.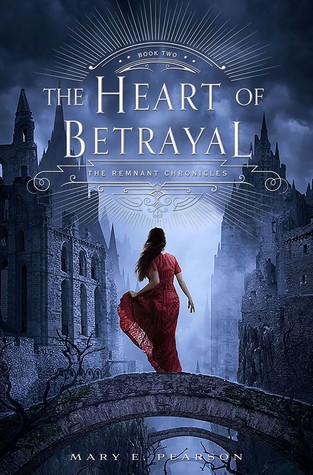 Heart Of Betrayal
The Remnant Chronicles #2
Author:
Mary E. Pearson
Reading Level: Young Adult
Genre: Fantasy
Released: July 7 2015
Review Source: Henry Holt And Co.
Intrigue abounds in this hotly anticipated sequel to The Kiss of Deception!

Held captive in the barbarian kingdom of Venda, Lia and Rafe have little chance of escape. Desperate to save her life, Lia's erstwhile assassin, Kaden, has told the Vendan Komizar that she has the gift, and the Komizar's interest in Lia is greater than anyone could have foreseen.

Meanwhile, nothing is straightforward: there's Rafe, who lied to Lia, but has sacrificed his freedom to protect her; Kaden, who meant to assassinate her but has now saved her life; and the Vendans, whom Lia always believed to be barbarians. Now that she lives amongst them, however, she realizes that may be far from the truth. Wrestling with her upbringing, her gift, and her sense of self, Lia must make powerful choices that will affect her country... and her own destiny.
Wednesday July 08, 2015 7:00 PM
Mira Mesa
Mira Mesa MarketCenter
10775 Westview Parkway
San Diego, CA 92126,
858-684-3166
Special Instructions
This is a wristband event. Wristbands will be handed out starting at 9:00 am on Wednesday, July 8 with the purchase of any of Mary Pearson or Marie Rutkoski's titles.