We are excited to be a part of
Hollywood Witch Hunter
Vlog Tour
hosted by the author Valerie Tejeda
.
---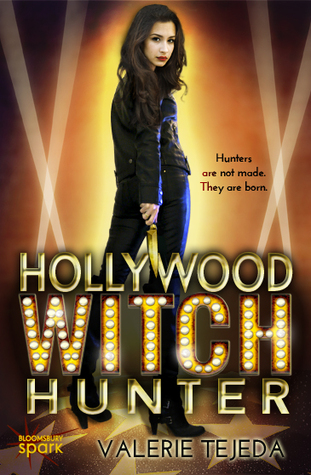 Hollywood Witch Hunter
Release Date: July 20th 2015
Publisher: Bloomsbury Spark
Just from now until the end of the tour it's on sale for $2.99!
---
Please watch this video that author Valerie Tejeda shared with us where she talks about her novel and answers questions about
Hollywood Witch Hunter
. Enjoy!
Week One
July 19th:
Read Write Love 28
– Video
July 20th:
1.
Vilma's Book Blog
– Exclusive Excerpt
2. Live
Hollywood Witch Hunter virtual launch
on the YouTube channel
abookutopia
3. Exclusive Hollywood Witch Hunter trailer on the YouTube channel
Benjaminoftomes
July 22nd: –
That Artsy Reader Girl
– Video
July 23rd:
Two Chicks on Books
– Video
July 24th:
Once Upon a Twilight
– Video (that's us)
Week Two
July 26th:
What A Nerd Girl Says
– Exclusive Excerpt
July 27th:
Latina Book Club
– Review
July 28th:
I Love Books Girl
– Video Review and Q&A
July 29th:
Page Turners Blog
– Video