---
10 Wishes I'd Ask The Book Genie To Grant Me (a new book from a certain author, a reading superpower, a library that is your absolutely #librarygoals, a character to come to life, to met a certain author etc. etc.) YOU DREAM IT AND THE BOOKISH GENIE CAN DO IT.
1. No words needed, this is self-explanatory:
2. Adrian Ivashkov, I need him as a real person and as my real life boyfriend.
3. Give me a library like the one from Beauty and the Beast: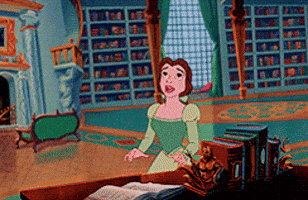 4. Perfect reading chair.
5. To meet and have a lunch with J.R. Ward
6. To be able to travel and go to all the book conventions and events.
7. The ability to read more than three books a week.
8. The ability to visit any book's world (PRETTY PLEASE).
9. All of the bookmarks I want from my favorite shops!
10. For every book-to-movie adaptation to contain every single details that happens.