*looks at this post and then says goodbye to all of my money*
You probably made a new year's resolution that something along the lines of "Will read all of the books on my TBR pile before I buy a new book" and that's very commendable, truly, but we're here to destroy that resolution so you might as well just accept the fact now that you're going to buy new books in January. And you'll probably end up buying one of these books too. Why? Because (as the title of this post suggests) these are the young adult novels publishing next month that the Book Nerd community has deemed The Most Anticipated!

Here are the 17 most anticipated YA novels publishing this January!
1. Passenger by Alexandra Bracken

In one devastating night, violin prodigy Etta Spencer loses everything she knows and loves. Thrust into an unfamiliar world by a stranger with a dangerous agenda, Etta is certain of only one thing: she has traveled not just miles but years from home. And she's inherited a legacy she knows nothing about from a family whose existence she's never heard of. Until now.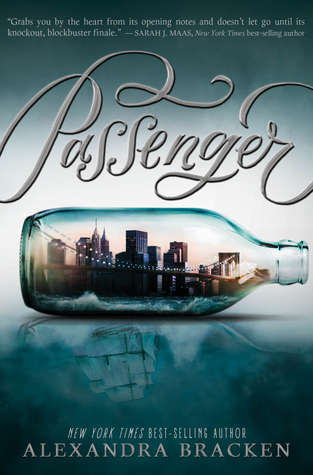 2. Truthwitch by Susan Dennard
Safiya is a Truthwitch, able to discern truth from lie. It's a powerful magic that many would kill to have on their side, especially amongst the nobility to which Safi was born. So Safi must keep her gift hidden, lest she be used as a pawn in the struggle between empires.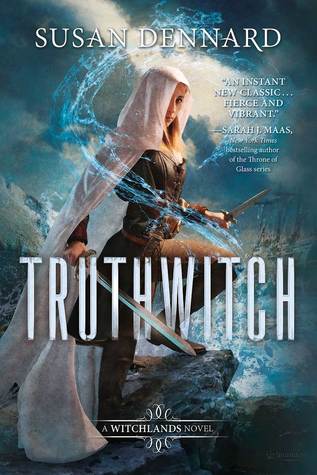 3. Night Study by Maria V. Snyder
This is the third book in the Soulfinder series!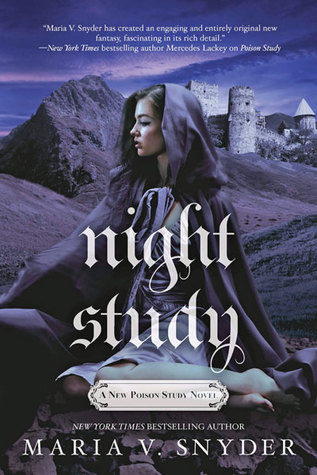 4. The Dark Days Club by Alison Goodman
London, April 1812. On the eve of eighteen-year-old Lady Helen Wrexhall's presentation to the queen, one of her family's housemaids disappears-and Helen is drawn into the shadows of Regency London. There, she meets Lord Carlston, one of the few who can stop the perpetrators: a cabal of demons infiltrating every level of society. Dare she ask for his help, when his reputation is almost as black as his lingering eyes?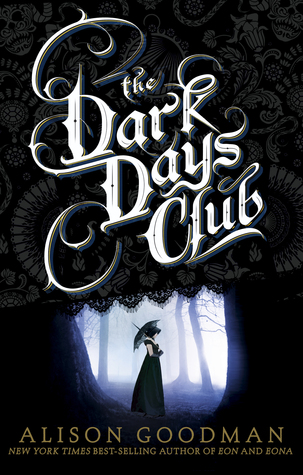 5. Sword and Verse by Kathy MacMillan
Raisa was just a child when she was sold into slavery in the kingdom of Qilara. Before she was taken away, her father had been adamant that she learn to read and write. But where she now lives, literacy is a capital offense for all but the nobility. The written language is closely protected, and only the King, Prince, Tutor, and Tutor-in-training are allowed to learn its very highest form. So when she is plucked from her menial labor and selected to replace the last Tutor-in-training, who was executed, Raisa knows that betraying any hint of her past could mean death.

6. Bookishly Ever After by Isabel Bandeira

In a perfect world, sixteen-year-old Phoebe Martins' life would be a book. Preferably a YA novel with magic and a hot paranormal love interest. Unfortunately, her life probably wouldn't even qualify for a quiet contemporary. But when Phoebe finds out that Dev, the hottest guy in the clarinet section, might actually have a crush on her, she turns to her favorite books for advice. Phoebe overhauls her personality to become as awesome as her favorite heroines and win Dev's heart. But if her plan fails, can she go back to her happy world of fictional boys after falling for the real thing?
7. The Impostor Queen by Sarah Fine

Sixteen-year-old Elli was a small child when the Elders of Kupari chose her to succeed the Valtia, the queen who wields infinitely powerful ice and fire magic. Since then, Elli has lived in the temple, surrounded by luxury and tutored by magical priests, as she prepares for the day when the Valtia perishes and the magic finds a new home in her. Elli is destined to be the most powerful Valtia to ever rule.
8. The Love that Split the World by Emily Henry

Natalie Cleary must risk her future and leap blindly into a vast unknown for the chance to build a new world with the boy she loves.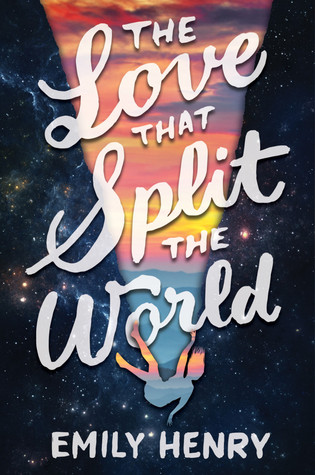 9. Shallow Graves by Kali Wallce
When seventeen-year-old Breezy Lin wakes up in a shallow grave one year after her death, she doesn't remember who killed her or why. All she knows is that she's somehow conscious—and not only that, she's able to sense who around her is hiding a murderous past. In life, Breezy was always drawn to the elegance of the universe and the mystery of the stars. Now she must set out to find answers and discover what is to become of her in the gritty, dangerous world to which she now belongs—where killers hide in plain sight, and a sinister cult is hunting for strange creatures like her. What she finds is at once empowering, redemptive, and dangerous.

10. Endure by Sara B. Larson
This is the third book in the Defy series!

11. The Siren by Kiera Cass

Kahlen is a Siren, bound to serve the Ocean by luring humans to watery graves with her voice, which is deadly to any human who hears it. Akinli is human—a kind, handsome boy who's everything Kahlen ever dreamed of. Falling in love puts them both in danger . . . but Kahlen can't bear to stay away. Will she risk everything to follow her heart?
The Siren
was previously self-published; this brand-new edition has been completely rewritten and redesigned.
12. Front Lines by Michael Grant

Michael Grant unleashes an epic, genre-bending, and transformative new series that reimagines World War II with girl soldiers fighting on the front lines.

13. Shade Me by Jennifer Brown
The first book in bestselling author Jennifer Brown's thrilling suspense series for fans of Sara Shepard's Pretty Little Liars,
Shade Me
is about a unique girl who becomes entangled in a mysterious crime and lured into a sexy but dangerous relationship with a boy who may be a suspect.
14. The Year We Fell Apart by Emily Martin
In the tradition of Sarah Dessen, this powerful debut novel is a compelling portrait of a young girl coping with her mother's cancer as she figures out how to learn from—and fix—her past.
15. The Mystery of Hollow Places by Rebecca Podos
All Imogene Scott knows of her mother is the bedtime story her father told her as a child. It's the story of how her parents met: he, a forensic pathologist; she, a mysterious woman who came to identify a body. A woman who left Imogene and her father when she was a baby, a woman who was always possessed of a powerful loneliness, a woman who many referred to as "troubled waters."
16. Thief of Lies by Brenda Drake
Gia Kearns would rather fight with boys than kiss them. That is, until Arik, a leather clad hottie in the Boston Athenaeum, suddenly disappears. While examining the book of world libraries he abandoned, Gia unwittingly speaks the key that sucks her and her friends into a photograph and transports them into a Paris library, where Arik and his Sentinels—magical knights charged with protecting humans from the creatures traveling across the gateway books—rescue them from a demonic hound.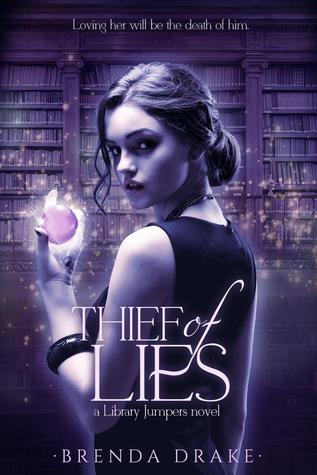 17. Underwater by Marisa Reichardt
Underwater is a powerful, hopeful debut novel about redemption, recovery, and finding the strength it takes to face your past and move on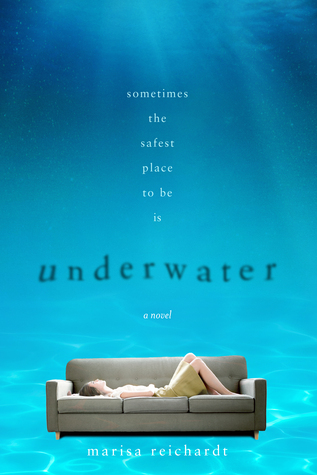 More epic YA novels publishing in January:
---
What are you most excited to read this month? Tell us in the comments below!