---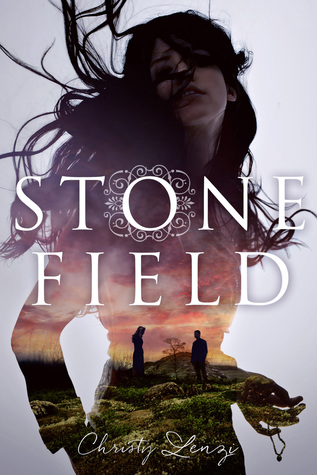 Stone Field
Author:
Christy Lenzi
Reading Level: Young Adult
Genre: Historical Fiction
Released: March 29 2016
Review Source: Roaring Brook Press
In a small town on the brink of the Civil War, Catrina finds a man making strange patterns in her family's sorghum crop. He's mad with fever, naked, and strikingly beautiful. He has no memory of who he is or what he's done before Catrina found him in Stone Field. But that doesn't bother Catrina because she doesn't like thinking about the things she's done before either.

Catrina and Stonefield fall passionately, dangerously, in love. All they want is to live with each other, in harmony with the land and away from Cat's protective brother, the new fanatical preacher, and the neighbors who are scandalized by their relationship. But Stonefield can't escape the truth about who he is, and the conflict tearing apart the country demands that everyone take a side before the bloodbath reaches their doorstep.

Inspired by Emily Bronte's Wuthering Heights.
Catrina finds a strange man in her family's sorghum crops. Having a strong pull to him but knowing how her brother will feel about this connection she has to decide whether to follow her heart, or if family is more important.
With this book being inspired by one of my all time favorite books ever, Wuthering Heights, I had assumed that I would enjoy this book...I was wrong.
This book had its adorable moments, who doesn't like a forbidden love story? But for me there were more moments that dragged. I'm not sure why it dragged - it just did. I wanted more of a supernatural story - in my head because the man made crop circles. I wanted an alien. But that just wasn't the case - at least in the sense I was thinking at least.