---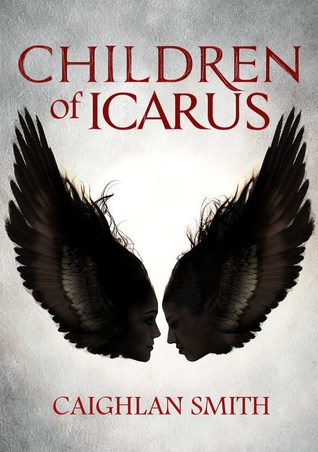 Children of Icarus
Author:
Caighlan Smith
Reading Level: Young Adult
Genre: Fantasy
Released: August 1 2016
Review Source: Switch Press
It is Clara who is desperate to enter the labyrinth and it is Clara who is bright, strong, and fearless enough to take on any challenge. It is no surprise when she is chosen. But so is the girl who has always lived in her shadow. Together they enter. Within minutes, they are torn apart forever. Now the girl who has never left the city walls must fight to survive in a living nightmare, where one false turn with who to trust means a certain dead end."
The people believe Icarus to be their savior. The people believe that Icarus chooses people to become Angels for a reason. People are unaware of what is actually happening. With the dangers of the labyrinth one has to wonder if everything they believe in are lies.
This book was pretty good. If you're a fan of the Maze Runner or The Hunger Games you would probably enjoy this story. It's a mixture of the two, wrapped in with myth's. Most people know the story of Icarus - this book takes that story and molds it into a different version. Icarus is basically the town's Jesus/Messiah/Savior. Everyone prays to Icarus, everyone hopes that he chooses them to be his next set of Angels.
So when our main character gets picked and isn't thrilled she feels ashamed. As if she's the only one in the town who does not see the glory in being an Angel. And then she gets taken into the labyrinth. And realizes that maybe she was in her right mind to not want to get picked.
I enjoyed the fantasy aspect of the story. The demons that get brought to life were, although terrifying, creatures I would love to see brought to life. This is one of those books where you wish there was a movie option for it, because you just know that it would play well on the screen.