---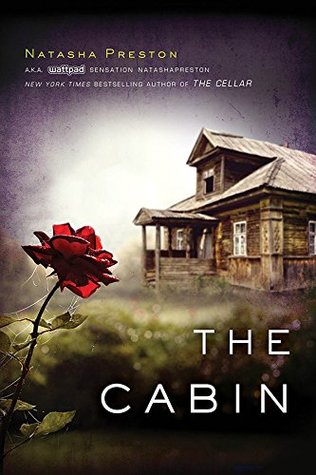 The Cabin
Author:
Natasha Preston
Reading Level: Young Adult
Genre: Mystery
Released: September 6 2016
Review Source: Sourcebooks Fire
There may only be one killer, but no one is innocent in this new thriller from Natasha Preston, author of The Cellar and Awake.

When Mackenzie treks to a secluded cabin in the woods with six friends, she expects a fun weekend of partying, drinking, and hookups. But when they wake to find two of their own dead and covered in blood, it's clear there's a killer among them.

As the police try to unravel the case, Mackenzie launches her own investigation. Before long secrets start to emerge, revealing a sinister web of sins among the original seven friends. The killer is still free. Every one of them is a suspect. And Mackenzie starts to realize that no one is innocent…
A harmless trip to The Cabin is all this group of friends wants. When it turns into a homicide kind of weekend it makes things a little bit complicated. When the detectives start to look towards the remaining friends in the group it makes the tension high between everyone, and making everyone want to prove themselves innocent and point fingers to others among their group.
Preston always writes amazing books that always have you on the edge of your seat.
This book keeps you guessing about who did it right from the second the bodies are found. And as always Preston's book is such a quick read. You start the book and not even a day later you're done with the book. It's an amazing story, and one that people who are fans of her will really want to read.