It's a new year and a new start for Forever Young Adult Book Club!
Starting this year, I will try my best to do a recap of our book club meetups. As this is my first meetup for the year, I really didn't get to read any book nor the club... Regardless, for February's meetup, we met up Saturday, Feb. 4th at Hollywood Vine on Hollywood BLVD. We've previously met there before as it's a nice environment to host a book club meeting. It's nice to hangout with fellow booknerds and just talk about upcoming YA books and well, wine. Who doesn't like wine?? Plus, there were book exchanges, we are always up for that! GIVE ME ALL THE BOOKS! Thanks, Aurora, for always getting us together.
Although no books were read at this meetup for discussion, we decided to pick a book that I've not read yet for next month. So March's book is....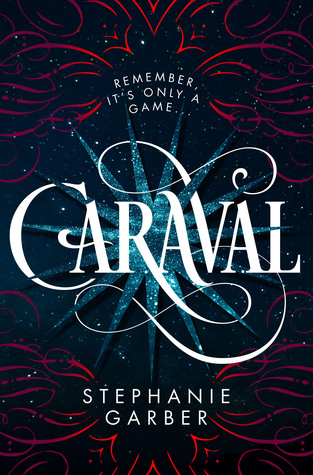 Caraval
Caraval #1
Author: Stephanie Garber
Release Date: January 31st 2017
Publisher: Flatiron Books
Whatever you've heard about Caraval, it doesn't compare to the reality. It's more than just a game or a performance. It's the closest you'll ever find to magic in this world . . .

Welcome, welcome to Caraval—Stephanie Garber's sweeping tale of two sisters who escape their ruthless father when they enter the dangerous intrigue of a legendary game.

Scarlett has never left the tiny island where she and her beloved sister, Tella, live with their powerful, and cruel, father. Now Scarlett's father has arranged a marriage for her, and Scarlett thinks her dreams of seeing Caraval, the far-away, once-a-year performance where the audience participates in the show, are over.

But this year, Scarlett's long-dreamt of invitation finally arrives. With the help of a mysterious sailor, Tella whisks Scarlett away to the show. Only, as soon as they arrive, Tella is kidnapped by Caraval's mastermind organizer, Legend. It turns out that this season's Caraval revolves around Tella, and whoever finds her first is the winner.

Scarlett has been told that everything that happens during Caraval is only an elaborate performance. But she nevertheless becomes enmeshed in a game of love, heartbreak, and magic with the other players in the game. And whether Caraval is real or not, she must find Tella before the five nights of the game are over, a dangerous domino effect of consequences is set off, and her sister disappears forever.
During my visit at ALA last year, I received a copy of this book. Since work has been keeping me extremely busy, with 12-15 hours a day, I haven't been able to read it. I am glad for March's pick and I cannot wait to read it.
So be sure to check back for our FYA Book Club March Recap at TY Park!