---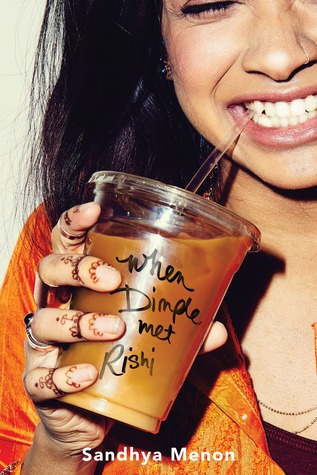 When Dimple Met Rishi
Author:
Sandhya Menin
Reading Level: Young Adult
Genre: Contemporary
Released: May 30th 2017
Review Source: Simon Pulse
A laugh-out-loud, heartfelt YA romantic comedy, told in alternating perspectives, about two Indian-American teens whose parents have arranged for them to be married.

Dimple Shah has it all figured out. With graduation behind her, she's more than ready for a break from her family, from Mamma's inexplicable obsession with her finding the "Ideal Indian Husband." Ugh. Dimple knows they must respect her principles on some level, though. If they truly believed she needed a husband right now, they wouldn't have paid for her to attend a summer program for aspiring web developers…right?

Rishi Patel is a hopeless romantic. So when his parents tell him that his future wife will be attending the same summer program as him—wherein he'll have to woo her—he's totally on board. Because as silly as it sounds to most people in his life, Rishi wants to be arranged, believes in the power of tradition, stability, and being a part of something much bigger than himself.

The Shahs and Patels didn't mean to start turning the wheels on this "suggested arrangement" so early in their children's lives, but when they noticed them both gravitate toward the same summer program, they figured, Why not?

Dimple and Rishi may think they have each other figured out. But when opposites clash, love works hard to prove itself in the most unexpected ways.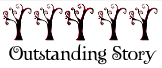 When Dimple Met Rishi
is hands down my favorite book in 2017 so far. It has everything a great YA novel should have, swoon worthy moments, family values, smart chicks, and witty banter. Rishi is prideful in his Indian family values, he believes in arranged marriages and wants to please and make his parents proud. Dimple not so much... She doesn't have marriage or even finding a life partner in the forefront of her mind. She has her studies, her career, and insomnia con to worry about. Her mom is always pressuring her to wear makeup, dress nicer, find herself a good Indian boy to marry, but that's the least of her worries at 18.
When Dimple's parents reluctantly let her go to a summer program, Insomnia Con, a six week program where she comes up and codes an app and the winner gets to met her idol, she is thrilled. Little does she know Rishi is sent there as well, but not to compete but to find his future arranged wife, Dimple. The best part, neither of them know about each other, well Rishi knows about Dimple and has seen her picture, but he doesn't know that she is clueless about the arrangement and Dimple is completely clueless on everything. From the very first time they meet it becomes a hilarious tale. I seriously could not get enough of these two.
Like I stated before,
When Dimple Met Rishi
is hands down my favorite book this year. I loved how focused and determined Dimple is when it comes to her future, her studies, and making this app that would help the lives of many, especially her father. Then there's Rishi whose values his family and their traditions. I loved learning more about their culture and having Hindi involved in the text as well. Then there's the best dialogue between the two as well, witty, funny, and just perfect. This book was just perfect. I cannot express it enough on how much I loved this book. From the perfect cover art to the perfect story, everything. I don't know if you can tell but I loved this book and I'll never be able to completely express myself on the matter, but I do know this will be a reread for sure in the future.