I haven't updated lately any new stories on fanfiction that I have read. Ive been deep in to my books and haven't really had time. Last night though I did read a new one for me, I need to break for a few hours from reading YA books and actually read a little Adult content. SO I will list anything new I have read since my last post for fanfiction.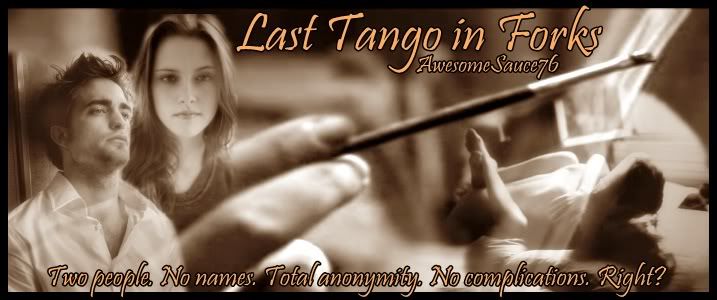 CLICK HERE
To View my last post with all the other titles I have read.
UPDATE (12/5/14): This post was created almost 5 years ago before many of these fanfic stories could one day actually become published books. I'm sure many of you know by now that several of our favorites Twilight fanfics have and will continue to be published. So you might not find those original fanfics stories online anymore because they have been pulled. I encourage you all to buy the published books, these books have been edited and revamped by the publishers and agents that have bought the rights to these stories. They are even better than the originals. Happy Reading!!!