Welcome to the Vanish Teaser tour. I hope you all have been following each blog as we bring you some great excerpts provided by Sophie herself. Another reason you want to be following each blog on the tour is for a chance to win a "marked up" ARC of Vanish that Sophie herself has written in.
You also have a chance of winning some swag on each blog. To be entered to win the ARC you will have to read everyone's r teasers and then on Saturday July 16th
A Good Addiction blog
will post a trivia question provided which will come from a teaser from one of the stops. There will be a entry form to fill out on A Good Addiction's blog. Here are all the tour stops:
You also want to make sure you check each blog since each of us will be offering the swag giveaway. The winner will be one of the commentators on the blog. SO be ready to leave your best comment on why you love the Firelight series.


Before I give you the Teaser, I wanted to chat about Twins. Why Twins, well if you have read Firelight and are a fan of the series, you will know that Jacinda and Tamra are Twins. So I thought of sharing some famous Twins in History.
Tia & Tamera Mowry
Scarlett and Hunter Johansson
May-Kate and Ashley Olsen
Barbara and Jenna Bush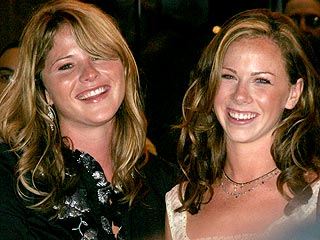 Fred and George Weasley
(James and Oliver Phelps)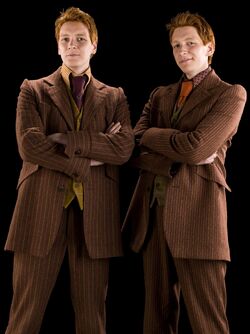 OUaT TEASER:
"We've got trouble," Cassian announces. Straight ahead, several cars block the road, forcing us to slow.

"It's them," I manage to utter past numb lips as Cassian pulls closer.

"Them?" Mom demands. "Hunters?"

I give a hard nod. Hunters. Will's family.

Glaring headlights pierce the dark and illuminate Cassian's face. His gaze flicks to the rearview mirror and I can tell he's contemplating turning back around, running for it in the other direction. But it's too late for that—one car moves to block our escape and several figures step in front of our car. Cassian slams on the brakes, his hands flexing on the steering wheel, and I know he's fighting the impulse to mow them down. I strain for a glimpse of Will, sensing him, knowing he's there, among them somewhere.

Hard, biting voices shout at us to get out of the car. I hold still, my fingers a hot singe on my bare legs, pressing so deeply—as though I were trying to reach my draki buried underneath.

A fist bangs down on our hood.

Cassian's gaze locks with mine, communicating what I already know. We have to survive. Even if it means doing only what our kind can do. That very thing I already did, that got us in this jam tonight in the first place. And why not? It's not like we can reveal our secret more.

Nodding, I move, climbing out of the car to face our enemies.
Swag Giveaway:
Why do you love Firelight series? (For me its all about Cassian and the Draki mythology)
Leave a comment below to be entered
Ends July 22nd at midnight
US Only
Leave your email below