---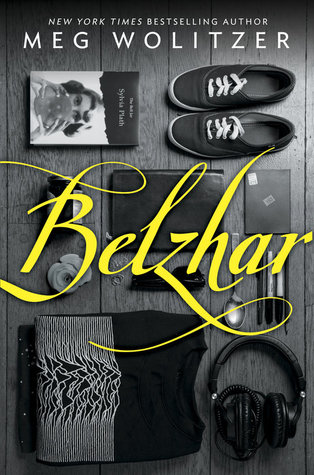 Belzhar
Author:
Meg Wolitzer
Reading Level: Young Adult
Genre: Contemporary
Released: September 30th 2014
Review Source: Dutton Juvenile
If life were fair, Jam Gallahue would still be at home in New Jersey with her sweet British boyfriend, Reeve Maxfield. She'd be watching old comedy sketches with him. She'd be kissing him in the library stacks.

She certainly wouldn't be at The Wooden Barn, a therapeutic boarding school in rural Vermont, living with a weird roommate, and signed up for an exclusive, mysterious class called Special Topics in English.

But life isn't fair, and Reeve Maxfield is dead.

Until a journal-writing assignment leads Jam to Belzhar, where the untainted past is restored, and Jam can feel Reeve's arms around her once again. But there are hidden truths on Jam's path to reclaim her loss.

From New York Times bestselling author Meg Wolitzer comes a breathtaking and surprising story about first love, deep sorrow, and the power of acceptance.
A teenager learning to cope with losing her one true love gets shipped off to a boarding school for the emotionally fragile teens. Jam gets shipped to The Wooden Barn after losing Reeve Maxfield and gets put into a class called Special Topics in English. While at first being hesitant about the good this school and class could do for her she slowly realizes that this place, and these people, are good for her. While in Special Topics in English she finds a refuge with her classmates in a place called Belzhar.
This book is honestly such a fantastic book. It is a literary version of The Breakfast Club, just without the detention. At first Jam is a character whom you don't really care for, but she slowly grows on you as her character grows. You see how Jam's personality grows through the interactions with her friends at The Wooden Barn. While this book is geared towards Young Adults I would say that the moral of the book is good for anyone and everyone. While reading this book I realized that the story, although I wasn't in the same shoes as Jam, still related to me in some ways. The reason this book was so good to me was because of the moral of this story.
I would say if you have the chance take the time to read this book, I finished it within a day and I was not disappointed.