GUYS! Universal Pictures has optioned the bestselling YA novels Just One Day and its follow-up Just One Year!!!!! EXCUSE ME WHILE I FREAK OUT!
"Fake Empire heads Josh Schwartz and Stephanie Savage are on board to produce through their Universal-based shingle."

Just One Day and Just One Year follows the story of a young couple who meet and share one incredible day (and night!) together only to be separated, spending the next year looking for each other and finding themselves along the journey.

One Day, released Aug. 20, 2013, told the story from the young woman's point of view while One Year, published in September 2014, told the young man's story.

The books have been described as being in the tone of Before Sunrise and 500 Days of Summer.

Fake Empire head of motion pictures Lis Rowinski will executive produce alongside Forman. The shingle's creative exec Lynley Bird brought in the project and will oversee.
Anyone else freaking out?!!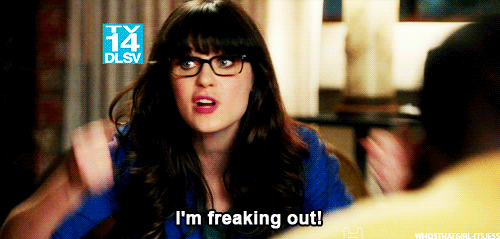 If you're a fan of 500 Days of Summer, THEN THESE ARE A MUST READ!!