Welcome to our stop on the Life In The No Dating Zone tour for Patricia B. Tighe. This tour is hosted by
YA Bound Book Tours
. Today we share our 4 Tree review plus much more.
---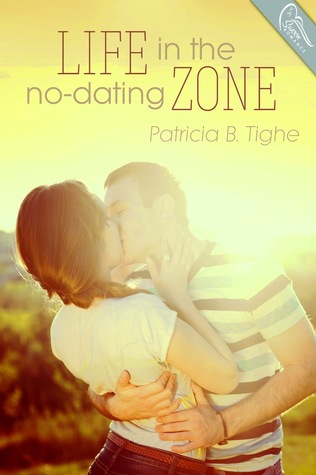 Life In The No Dating Zone
Author: Patricia B. Tighe
Reading Level: Young Adult
Genre: Contemporary
Released: December 2, 2014
Review Source: Blog Tour
After surviving her parents' relationship drama when her older sister elopes, Claire Gardner vows not to date during high school. Now, three years later, Claire is thrust into new relationship drama--her two best friends have boyfriends. Which means Claire is spending more and more time alone. And she's more than a little peeved.

Enter Gray Langley. His year-long crush on Claire's friend Lindsey has made him desperate enough to ask Claire for help. Hesitant at first, Claire agrees--anything to get rid of Lindsey's current evil boyfriend. But as Claire and Gray plot together, an attraction develops, and now she must decide if being with Gray is worth the pain that will come from confronting her parents with the reasons for her vow.
Claire made a pact with herself to steer clear of dating while in high school to avoid putting strain on her family because if a drama-filled issue they had overcome when her older sister eloped. Now, both of her best friends have boyfriends and Claire is feeling a bit annoyed. But, then Gray asks her for help in winning Lindsey, his long time crush and one of her best friends. Only, the attraction growing between Claire and Gray can't be ignored.
What a cute story! First of all, the story takes place in Texas. Being from and living in Texas instantly makes me a sucker for books set here. I felt so at ease reading Life In The No Dating Zone! I loved Claire! I didn't relate to her, in I saw myself as her, but I would totally want to be her friend. She is such a unique character and has some adorable quirks about her. Like, her favorite hobbies is to put together LEGO sets. TOTES ADORBZ!
Life In The No Dating Zone is definitely a fun read that you should get your hands on. You'll be whisked away by these interesting characters that seem like so much fun. Claire grows throughout the book and you are rooting her on to grow. Not to mention the cute moments she and Gray have! They made me relive my teenage years! <3 data-blogger-escaped-br="">
---
I'm not the writer who's been writing for as long as she can remember. In fact, I didn't start writing fiction until I was almost thirty. But, I've always been a reader. Which, of course, is one of the basic requirements for being a writer. I've read everything from horse novels and spy thrillers to historical romance and fantasy sagas—and lots in between. There's something wondrous about picking up a book and entering a new world with new adventures. And I don't plan on stopping any time soon. When I'm not reading, I hang out with my husband and two old dogs, plus my grown sons whenever I get the chance. In the fall I spend way too much time yelling at my TV while watching football. I'm also addicted to British TV shows. Top Gear, anyone? Oh, yeah. And I write. Kissing books. Or at least books that include kissing. Hope you enjoy them!
---