Welcome to our stop on This Christmas tour for Katlyn Duncan. This tour is hosted by
Barclay Publicity
.
---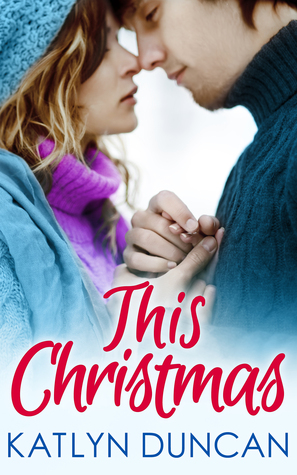 This Christmas
This Summer # 1.5
Author: Katlyn Duncan
Reading Level: Adult
Genre: Romance
Released: November 18th 2014
This year, if Hadley wrote her dream Christmas list, it would go something like this:
1. Spend every waking – and sleeping – moment with her incredibly gorgeous boyfriend, Will.
2. Figure out what's been bugging him lately. Yes, going away to college has been tough…but it's time they reconnected.
3. Enjoy a sparkling Christmas in New York City, gazing at the Rockefeller tree, going ice skating, and drinking steaming mugs of cocoa in Central Park.

So, driving off to spend Christmas in a rustic cabin in the woods wasn't exactly the plan. But when it comes to her irresistible, and at times, impossible boyfriend, nothing's ever that simple. And as fantasies of an icy Times Square are replaced by a clumsily decorated tree, making snowmen and the warmth of a log fire, Hadley feels herself falling in love all over again.

Except does Will have something to tell her that could change Hadley's happily-ever-after Christmas dreams into a not-so-winter wonderland after all?

Don't miss this festive sequel novella to This Summer
Will's Top 5 Perfect Gifts for Her
Will finds comfort in working with his hands and he feels the best gifts don't always have to be the most expensive. Inspiration can strike anywhere but it's when he's under pressure that his creativity really flows.
1. Her favorite treat. This could range from her favorite cookies to that one particular pastry she eyes every morning on her way to school or work. But surprising her with a thoughtful edible gift that warms her heart and tummy can surely do the trick.
2. An excursion. This could range from the Bahamas to a secluded cabin in the woods. For Will, using his step-sister's family cabin as the place to rekindle his and Hadley's romance is just the ticket.
3. A night out with just the two of them. Again this could range from a fancy Italian restaurant or their favorite Chinese place, but price range doesn't matter as long as they are together, enjoying each other's company.
4. Something hand-crafted. It's the gift she can rattle around the box during her favorite "let's guess the present game" and she'll never win. It's a feeling of victory when her eyes light up at the unexpected and from-the-heart display of affection.
5. And if all else fails, there's always jewelry, especially pieces that really showcase one of the best features of his girl, her eyes.
---
Katlyn Duncan was born and raised in a small town in western Massachusetts. Her overactive imagination involved invisible friends, wanting to be a Disney Princess and making up her own stories. Her bibliophile mom always encouraged her love of reading and that stayed with her since. Even though she works full time in the medical field Katlyn has always made time for books, whether she is reading or writing them.
Katlyn now lives in southern Connecticut with her husband and adorable Wheaten Terrier and she is thrilled to finally share her stories with the world.
Prize $25 Gift Card Amazon or B&N (winner's choice) and a Runner Up Prize copy of Katlyn's Life After series bundle.
a Rafflecopter giveaway