---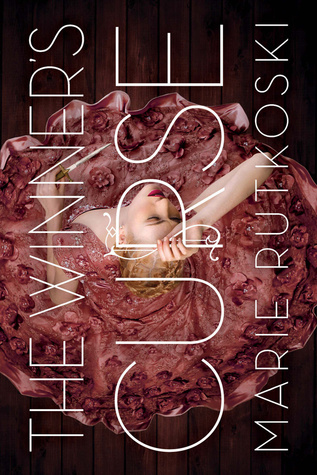 The Winner's Curse
The Winner's Trilogy #1
Author:
Marie Rutkoski
Reading Level: Young Adult
Genre: Fantasy
Released: March 4th 2014
Publisher: Farrar Straus Giroux
Winning what you want may cost you everything you love.

As a general's daughter in a vast empire that revels in war and enslaves those it conquers, seventeen-year-old Kestrel has two choices: she can join the military or get married. But Kestrel has other intentions.

One day, she is startled to find a kindred spirit in a young slave up for auction. Arin's eyes seem to defy everything and everyone. Following her instinct, Kestrel buys him—with unexpected consequences. It's not long before she has to hide her growing love for Arin.

But he, too, has a secret, and Kestrel quickly learns that the price she paid for a fellow human is much higher than she ever could have imagined.

Set in a richly imagined new world, The Winner's Curse by Marie Rutkoski is a story of deadly games where everything is at stake, and the gamble is whether you will keep your head or lose your heart.
CHAPTERS 31-42
You know what? I think reading the first book in the series right before the second one comes out is a smart idea. I hate waiting, so much. Luckily I don't have to wait long to read the next book. And I am SO glad I joined this read-along, sometimes getting to the books I've bought myself becomes few and far between, then this comes along and I get to review and read a book I purchased myself. Two birds one stone.
So anyways Kestrel has proven herself to be very smart, and very very smart. I couldn't be more excited to see where she takes us in
The Winner's Crime
. But urghhhh Cheat you are an A Hole, pardon my French, but there's no other word to use when it comes to you, Cheat.
And Arin! You are killlling me. You remind me of a Sour Patch Kid, sour and then sweet, oh so sweet. Watching Kestrel become stronger, and evolve throughout this story has been amazing, but watching Arin slowly crack has been just as amazing to watch. My favorite part of reading a series is that our characters don't evolve over night, there isn't just one chapter where they have an epiphany and everything changes, I appreciate them more. I can't wait to watch Arin and Kestrel grow more in
The Winner's Crime
.
a Rafflecopter giveaway