---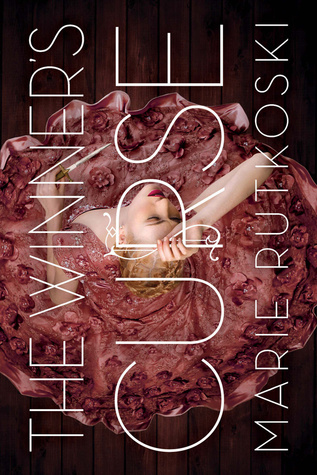 The Winner's Curse
The Winner's Trilogy #1
Author:
Marie Rutkoski
Reading Level: Young Adult
Genre: Fantasy
Released: March 4th 2014
Publisher: Farrar Straus Giroux
Winning what you want may cost you everything you love.

As a general's daughter in a vast empire that revels in war and enslaves those it conquers, seventeen-year-old Kestrel has two choices: she can join the military or get married. But Kestrel has other intentions.

One day, she is startled to find a kindred spirit in a young slave up for auction. Arin's eyes seem to defy everything and everyone. Following her instinct, Kestrel buys him—with unexpected consequences. It's not long before she has to hide her growing love for Arin.

But he, too, has a secret, and Kestrel quickly learns that the price she paid for a fellow human is much higher than she ever could have imagined.

Set in a richly imagined new world, The Winner's Curse by Marie Rutkoski is a story of deadly games where everything is at stake, and the gamble is whether you will keep your head or lose your heart.
CHAPTERS 21-30
Well holy cow a lot has happened in those last ten chapters. I feel like this one will be hard to talk about without giving away too many spoilers. So if this seems vague, that is why.
First off we have the dual between Irex and Kestrel, and in which we learn a little bit of a scandal, gasp. Then the perfect opportunity to execute Arin and Cheat's plan came forth, what they've been together devising over the past few months, it was finally able to happen. Chaos is definitely going to erupt. Then we got Arin over here trying to change my mind about how I feel about him and I won't let that happen, not that easily, but I am definitely getting more intrigued by his story and life before Kestrel bought him, life before the Valorian's overtook their land.
And our poor Jess…The people at the ball… But when you boil it down to history though, which is to really to blame for the recent chaos and whatever may happen after this?
a Rafflecopter giveaway