---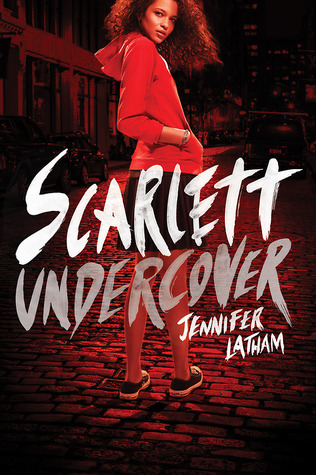 Scarlett Undercover
Author: Jennifer Latham
Reading Level: Young Adult
Genre: Mystery
Released: May 19th 2015
Review Source: Little Brown
A voice-driven mystery perfect for fans of Veronica Mars.

Meet Scarlett, a smart, sarcastic, kick-butt, Muslim American heroine, ready to take on crime in her hometown of Las Almas. When a new case finds the private eye caught up in a centuries-old battle of evil genies and ancient curses, Scarlett discovers that her own family secrets may have more to do with the situation than she thinks -- and that cracking the case could lead to solving her father's murder.

Jennifer Latham delivers a compelling story and a character to remember in this one-of-a-kind debut novel.
"I'll take the case". I miss these words from Veronica Mars. Upon receiving Scarlett Undercover, I was curious enough that I moved this to the top of my TBR. A Muslim American heroine that loves to solve mystery? Why not?! Surely Scarlett Undercover was a fast read, but it wasn't what I hoped for.
As the story begins, I felt like I was stepping into the middle of a conversation. I didn't know anything about Scarlett, but as the story continued, it felt like I should know. Which totally confused me until we are told her story. However, the more you read, the more I started to like Scarlett. She sure has a sense of humor and her snarky comments had me laughing here and there. The story contains a solid mystery, but short of what I'm used to. Although the plot twists were interesting.
Overall, Scarlett Undercover is a short story and somewhat fun to read in one sitting. There are still some questions that I wish I could have some answers. Having said this, I would recommend this novel to lovers of diverse books. We need more diverse books!