Waiting on Wednesday
"Waiting On Wednesday" is a weekly event, hosted by Breaking The Spine, that spotlights upcoming releases that we're eagerly anticipating.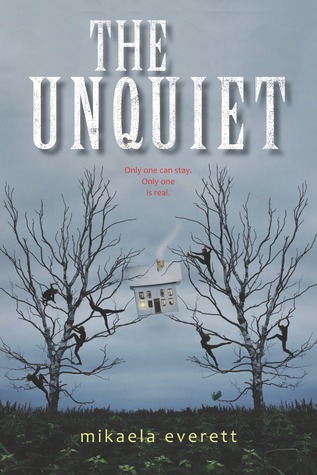 Author: Mikaela Everett
Release Date: September 22nd 2015
Publisher: Greenwillow Books
For most of her life, Lirael has been training to kill—and replace—a duplicate version of herself on a parallel Earth. She is the perfect sleeper-soldier. But she's beginning to suspect she is not a good person.

The two Earths are identical in almost every way. Two copies of every city, every building, even every person. But the people from the second Earth know something their duplicates do not—two versions of the same thing cannot exist. They—and their whole planet—are slowly disappearing. Lira has been trained mercilessly since childhood to learn everything she can about her duplicate, to be a ruthless sleeper-assassin who kills that other Lirael and steps seamlessly into her life.

An intricate, literary stand-alone from an astonishing new voice, The Unquiet takes us deep inside the psyche of a strong teenage heroine struggling with what she has been raised to be and who she really is. Fans of eerily futuristic and beautifully crafted stories such as Never Let Me Go, Orphan Black, and Fringe will find themselves haunted by this unsettling debut.