---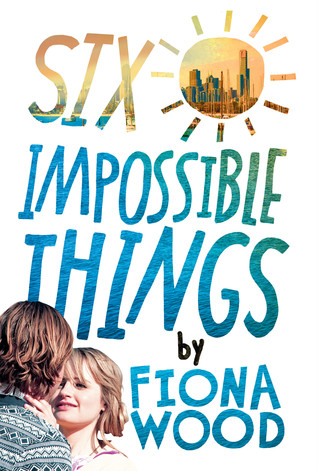 Six Impossible Things
Six Impossible Things/Wildlife #1
Author:
Fiona Wood
Reading Level: Young Adult
Genre: Contemporary
Released: August 11 2015
Review Source: Poppy
Fourteen year old nerd-boy Dan Cereill is not quite coping with a reversal of family fortune, moving house, new school hell, a mother with a failing wedding cake business, a just-out gay dad, and an impossible crush on Estelle, the girl next door. His life is a mess, but for now he's narrowed it down to just six impossible things...
Dan is a teenager who is just trying to live his life to the best of his ability. When things turn upside down he feels like this is an impossible feat. With that comes the list of six impossible things. The 6 things in which he things will never happen - but he wants to work on it and see if he can make them possible.
This story is really adorable. I just wanted to give Dan a hug at the end of the book honestly. I really loved the writing. Wood does a wonderful job of making sure the story flows. It wasn't choppy at all - I felt as if I was just an extension of Dan and that the book was just my thoughts in my head. While sometimes my thoughts can be jumpy, Six Impossible Things was definitely not.
I also really liked the relationship build-up. I'm use to, and I'm sure most other readers are use to, Boy-meets-Girl, BAM they're in love. I felt like this was more so Boy-meets-Girl, wants to like her, has to work to make her like him. That was refreshing for me to see - mainly because this is what happens so often. It's rare for the BAM type of stories.
I feel like we could all take a piece of this book - even if we have things that we think are impossible, we should just try to make them possible. Who knows what will happen?