---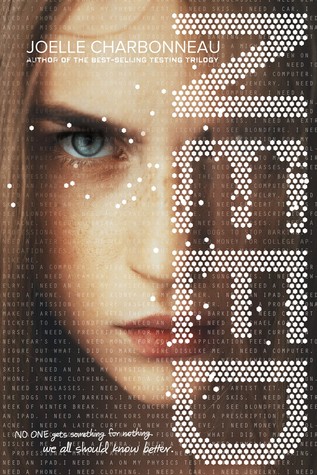 Need
Author: Joelle Charbonneau
Reading Level: Young Adult
Genre: Contemporary
Released: November 3rd 2015
Review Source: HMH Books for Young Readers |
ReadingTeen
"No one gets something for nothing. We all should know better."

Teenagers at Wisconsin's Nottawa High School are drawn deeper into a social networking site that promises to grant their every need . . . regardless of the consequences. Soon the site turns sinister, with simple pranks escalating to malicious crimes. The body count rises. In this chilling YA thriller, the author of the best-selling Testing trilogy examines not only the dark side of social media, but the dark side of human nature.
I need this!
I want that!
Human emotions are tricky. The urge of need and want is often confused, just like in Need. People would do anything and everything for something they "need" when in reality it is what they want. This book, Need, holds a nice premise, however the execution was a bit off.
First of all, it is hard to keep up with two or three POVs, let alone ton of POVs. One, like myself, cannot keep up with the characters. I think if the author would've stick with two or three characters, this would've played out very well. However, I do understand why she decided to give us the many POVs. (Not really, but okay). We get to see what many would do for something. We read how social media can be use as bully-tool, just to accomplish or get something they really do not need.
Don't get me wrong, some of these POVs were shocking, some very disturbing and others well, a bit off… You just need to slap your face and shake it off. These teenagers need help! Someone please call 9-1-1!
Nonetheless, it's a clever book that will make you think.
The crazy things the human race is capable of doing. How vulnerable one can be and how the "dark side" can take over. The greed, the envy…
Overall, Need was an okay read. This is not a book one should be in a rush to get to. Keep it on your TBR if you want to read it, just don't put other books down for it.