We are honor to be part of this amazing tour for author Amber Smith. This tour is hosted by
The Irish Banana Tour
!
---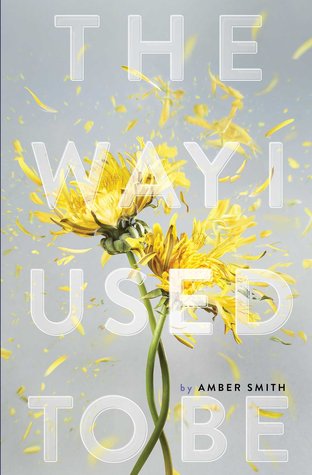 The Way I Used To Be
Author: Amber Smith
Reading Level: Young Adult
Genre: Contemporary
Release Date: March 22nd 2016
Review Source: Margaret K. McElderry Books
In the tradition of Speak, this extraordinary debut novel shares the unforgettable story of a young woman as she struggles to find strength in the aftermath of an assault.

Eden was always good at being good. Starting high school didn't change who she was. But the night her brother's best friend rapes her, Eden's world capsizes.

What was once simple, is now complex. What Eden once loved—who she once loved—she now hates. What she thought she knew to be true, is now lies. Nothing makes sense anymore, and she knows she's supposed to tell someone what happened but she can't. So she buries it instead. And she buries the way she used to be.

Told in four parts—freshman, sophomore, junior, and senior year—this provocative debut reveals the deep cuts of trauma. But it also demonstrates one young woman's strength as she navigates the disappointment and unbearable pains of adolescence, of first love and first heartbreak, of friendships broken and rebuilt, and while learning to embrace a power of survival she never knew she had hidden within her heart.
Every year there is that one book that comes into your life and hits you right in the feels. I might be biased in saying this, but The Way I Use To Be is by far one of the best debut books I've read in a very long time. It's hard to describe all the emotions I went through while reading The Way I Used To Be.

Amber Smith takes no prisoners with the way she opens up this book. It's right there from the very start-- you can't look past it. Eden was raped. (Even as I type those words it hurts just thinking about her story.) She was raped by her brother's best friend. Someone she thought as family, she's this person her whole life, she had absolutely no reason to even think that this person she cared about so much could even do what he did to her. It's always hard to dive into a story like this, but I'm glad they are being told.

This book broke me simple as that. I read The Way I Used To Be in the one sitting and by that I mean I finished in less than two hours. I was so captivated by Eden's inner struggle and reading what people thought of her made me cry with frustration. Smith's writing is so raw that she cuts you with each word. Many people experience their trauma in different ways. Shame, guilt, anger and eventually fall into the category of when they just try to forget about it. A mask is always easier to hide behind especially when people so easily see what they want to see. They don't see that one night can alter everything you've ever known. They just see the surface of a rebellious girl that doesn't have a care in the world. Always remember that there is more than meets the eye. You never know what someone might be going through so don't be so quick to judge.

Don't let a book of this magnitude pass you by. Pick it up and read it because Eden's story demands to be read.
---
Amber Smith grew up in Buffalo, NY and now lives in Charlotte, NC with her two dogs. After graduating from art school with a BFA in Painting, she earned her MA in Art History. When she's not writing, she is working as a curator and art consultant. She has also written on the topics of art history and modern and contemporary art. The Way I Used to Be is her first novel.
3 Finished Copies of THE WAY I USED TO BE (US Only)