---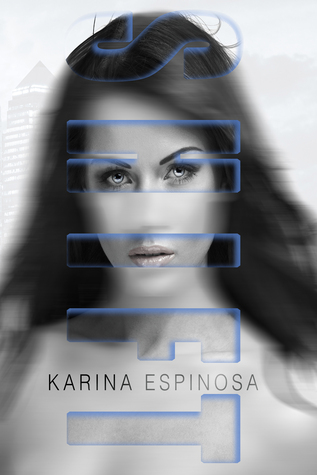 SHIFT
Mackenzie Grey #1
Author: Karina Espinosa
Reading Level: New Adult
Genre: Paranormal
Released: February 10th 2015
Review Source: Author
It's hard enough being an undergraduate student, an intern at Downtown Manhattan's police station, and a bouncer at a local bar. Add her now ex-boyfriend who recently dumped her for the school's resident bimbo—oh, and she's a werewolf. Mackenzie Grey meets her match when she is kidnapped by the Brooklyn Pack and tossed between Sebastian and Jonah—the Alpha and the Beta. Being a lone-wolf in the city is dangerous, and now that the Pack has found her, so can every supernatural being in the Tri-State area. And not even her sarcastic, smart mouth can get her out of this.

When a string of kidnappings involves Mackenzie in supernatural politics, she questions her new acquaintances and finds unlikely allies. Can she escape Pack law and keep her freedom—or will she be condemned to an unwanted path?
I was given a copy by the author for an honest review, thank you Karina!

I've read quite a few Werewolf novels, however, this became an instant favorite. I simply couldn't tear my eyes away. The entire time I was reading this novel I had a shit eating grin on my face, because I could totally relate to Mackenzie and Amy.

The Mercy Thompson series comes to mind, as this is reminiscent in a very strong alpha female character.

Without too many spoilers: Mackenzie is a lone wolf, and not by choice, she just hasn't met anyone else like her. What's a girl to do every full moon? She makes the change, but doesn't let it change her. The characters, Mackenzie and Amy, seem more like your closest friends, with their banter, sailors' mouths and realistic emotions that come along with being a werewolf. There is plenty of great drama, fighting and a mystery all weaved into this novel. Karina Espinosa is now one of my 'must buy all books,' I look forward to the second novel in this series, I eagerly await reading CAGED.