---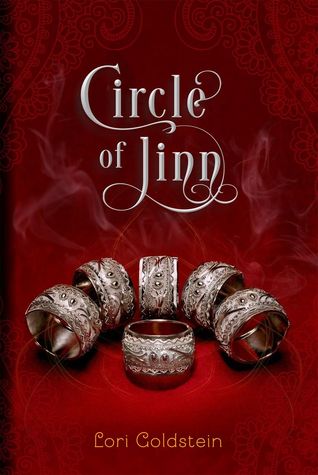 Circle Of Jinn
Becoming Jinn #2
Author:
Lori Goldstein
Reading Level: Young Adult
Genre: Fantasy
Released: May 17 2016
Review Source: Feiwel & Friends
Being Jinn is Azra's new reality. As she grants wishes under the watchful eye of the Afrit council, she remains torn between her two worlds—human and Jinn. Soon, secrets spill. Zars are broken. Humans become pawns. And rumors of an uprising become real as the Afrit's reach extends beyond the underground world of Janna.

Straddling the line becomes impossible. Aware of her unique abilities, Azra must not just face but embrace her destiny. But when the role she must play and those she must protect expand to include a circle of Jinn greater than her own, Azra will be forced to risk everything. A risk that means there's everything to lose, and at the same time, everything to gain—for herself and her entire Jinn race.

In this dramatic sequel to Becoming Jinn, Azra's story comes to a heartfelt and thrilling conclusion.
Azra is still trying to figure out how to be a Jinn. She's learning that granting wishes isn't that easy, she's also learning that granting peoples wishes might make a deeper connection between her and the people she's granted wishes for. On top of that she has to deal with the possible uprising that might be happening because of the Afrit's rule and their plans for the future.
New characters in existing stories are always my favorite, and when they become my favorite character it's even better! Zak! He's amazing and his role in this story is one that is unforgettable. At first warding Azra from the troubles that might happen from not granting wishes, only to turn into a central piece of the game. It was amazing seeing how he played his part.
I would've loved for there to be more action with what was happening with the Afrit. I'm hoping the next book will be all action. Yes I love the love scenes - but sometimes the characters you wanted to get together were driving you insane and not getting together. So I wanted the action to distract me from the romance that was always on the fence!