---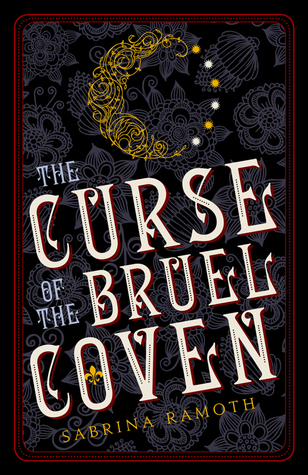 The Curse of the Bruel Coven
The Bruel Witch #1
Author: Sabrina Ramoth
Reading Level: Young Adult
Genre: Paranormal Urban
Released: June 3rd 2016
Review Source: Exit 80 Publishing
Vivienne Davenport is an ordinary teenager—at least, she thinks she is. Then the untimely death of her mother reveals a family secret. She's adopted . . . and her real mom is a witch.

The truth only complicates Vivienne's life further. Buried deep within her family's history of magic is a deadly curse that has plagued them for generations. When her birth mom disappears, Vivienne must tap into her suppressed powers to save her long-lost mother—and herself.

Can Vivienne become the witch she needs to be? Or will her new-found powers prove too much for her to handle? Only one thing is certain: She will soon learn that all magic comes at a price.
I have finished reading the book today, and I really enjoyed the story. It reminds me of the TV show The Secret Circle, but so much better. I love reading about Witches, there's so many directions it can go in and that's part of the fun. Vivi made for a believable character, she is just a girl living in a small town doing nothing extraordinary. Her world is falling down around her, as her mothers died before the beginning of the book, we come in after the event.
I was a little confused for a bit when she started meeting a lot of characters who turned out to be estranged family, due to Vivi having been put up for adoption (not a spoiler, its on the back of the book). With so many people being introduced it was hard to keep names matched with a mental picture of each person, but I got it eventually.
I really wanted to know more about the curse and about Oliver, and how Vivi really plays into it, and I'm very much looking forward to the second installment in the series. I have some ideas on where the author might take Oliver and Vivi but I'm holding back not to spoil it for anyone who's interested in picking up a copy for themselves. I HOPE I AM RIGHT, it would be awesome, trust me!