---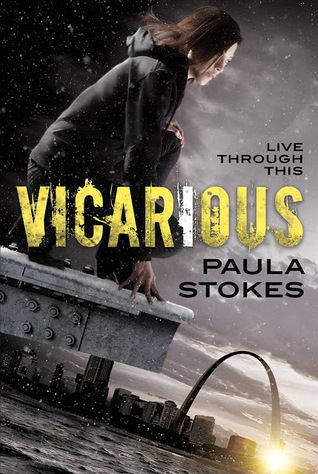 Vicarious
Vicarious #1
Author:
Paula Stokes
Reading Level: Young Adult
Genre: Science Fiction
Released: August 16, 2016
Review Source: Tor Teen
Winter Kim and her sister, Rose, have always been inseparable. Together, the two of them survived growing up in a Korean orphanage and being trafficked into the United States.

Now they work as digital stunt girls for Rose's ex-boyfriend, Gideon, engaging in dangerous and enticing activities while recording their neural impulses for his Vicarious Sensory Experiences, or ViSEs. Whether it's bungee jumping, shark diving, or grinding up against celebrities at the city's hottest dance clubs, Gideon can make it happen for you, for a price.

When Rose disappears and a ViSE recording of her murder is delivered to Gideon, Winter won't rest until she finds her sister's killer. But when the clues she uncovers conflict with the neural recordings her sister made, Winter isn't sure what to believe. To find out what happened to Rose, she'll have to untangle what's real from what only seems real, risking her life in the process.
Vicarious is one hell of a mystery infused with secrets that will leave your head spinning. I went in thinking this story would be about a sister seeking justice but it's so much more than that.
The main character Winter is told that her sister Rose is dead and she can't believe it. Winter and Rose both had a job, their job was to record their experiences so that others may enjoy the benefits without actually doing anything. Say you wanted to skydive but you were too terrified to do it, well ViSe has you covered. You put on a headset and the way it's set up is that you'll feel as if your experiencing skydiving but in reality you're just sitting down.
Winter uses the Vise to see how her sister died and it was heartbreaking especially not having a body turn up. What would you do if there was no body to be found? Would you want answers? Winter takes action to find out precisely why her sister was murdered and as Winter starts unraveling clues she starts noticing how many secrets have been kept from her.
I have never read a book where each new clue leads to another and another and another. Every Time I thought I knew who the killer was the author would do a 180 and leave me second guessing myself. Then there's a twist that I did not see coming, talk about MIND BLOWN.
Paula stokes manages to keep me on the edge of my seat with Vicarious and you'll be left wanting the sequel as soon as you read the last sentence.