Waiting on Wednesday
"Waiting On Wednesday" is a weekly event, hosted by Breaking The Spine, that spotlights upcoming releases that we're eagerly anticipating.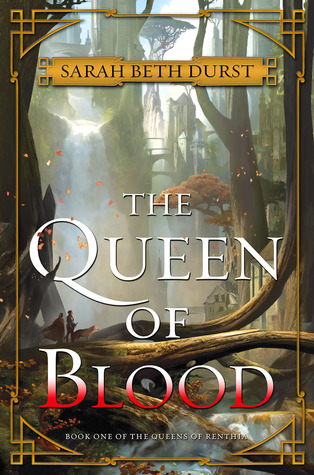 The Queen of Blood
The Queens of Renthia #1
Author: Sarah Beth Durst
Release Date: September 20th 2016
Publisher: Harper Voyager
An idealistic young student and a banished warrior become allies in a battle to save their realm in this first book of a mesmerizing epic fantasy series, filled with political intrigue, violent magic, malevolent spirits, and thrilling adventure

Everything has a spirit: the willow tree with leaves that kiss the pond, the stream that feeds the river, the wind that exhales fresh snow . . .

But the spirits that reside within this land want to rid it of all humans. One woman stands between these malevolent spirits and the end of humankind: the queen. She alone has the magical power to prevent the spirits from destroying every man, woman, and child. But queens are still just human, and no matter how strong or good, the threat of danger always looms.

With the position so precarious, young women are chosen to train as heirs. Daleina, a seemingly quiet academy student, is under no illusions as to her claim to the throne, but simply wants to right the wrongs that have befallen the land. Ven, a disgraced champion, has spent his exile secretly fighting against the growing number of spirit attacks. Joining forces, these daring partners embark on a treacherous quest to find the source of the spirits' restlessness—a journey that will test their courage and trust, and force them to stand against both enemies and friends to save their land . . . before it's bathed in blood.
---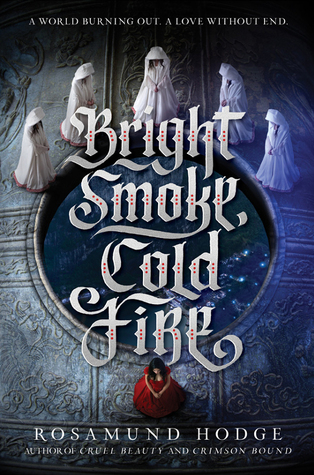 Bright Smoke, Cold Fire
Author: Rosamund Hodge
Release Date: September 27th 2016
Publisher: Balzer + Bray
When the mysterious fog of the Ruining crept over the world, the living died and the dead rose. Only the walled city of Viyara was left untouched.

The heirs of the city's most powerful—and warring—families, Mahyanai Romeo and Juliet Catresou share a love deeper than duty, honor, even life itself. But the magic laid on Juliet at birth compels her to punish the enemies of her clan—and Romeo has just killed her cousin Tybalt. Which means he must die.

Paris Catresou has always wanted to serve his family by guarding Juliet. But when his ward tries to escape her fate, magic goes terribly wrong—killing her and leaving Paris bound to Romeo. If he wants to discover the truth of what happened, Paris must delve deep into the city, ally with his worst enemy . . . and perhaps turn against his own clan.

Mahyanai Runajo just wants to protect her city—but she's the only one who believes it's in peril. In her desperate hunt for information, she accidentally pulls Juliet from the mouth of death—and finds herself bound to the bitter, angry girl. Runajo quickly discovers Juliet might be the one person who can help her recover the secret to saving Viyara.

Both pairs will find friendship where they least expect it. Both will find that Viyara holds more secrets and dangers than anyone ever expected. And outside the walls, death is waiting. . .