Welcome to our stop on Our Chemical Hearts tour for Krystal Sutherland. This tour is hosted by
PenguinTeen
.
---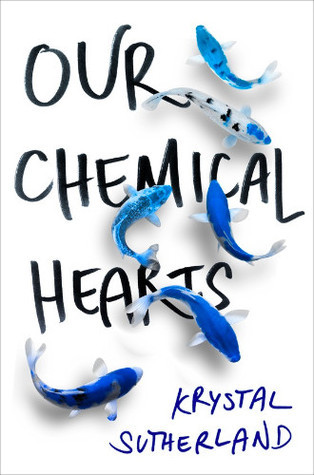 Our Chemical Hearts
Author: Krystal Sutherland
Reading Level: Young Adult
Genre: Contemporary
Released: October 4th 2016
Publisher: G.P. Putnam's Sons Books for Young Readers
John Green meets Rainbow Rowell in this irresistible story of first love, broken hearts, and the golden seams that put them back together again.

Henry Page has never been in love. He fancies himself a hopeless romantic, but the slo-mo, heart palpitating, can't-eat-can't-sleep kind of love that he's been hoping for just hasn't been in the cards for him—at least not yet. Instead, he's been happy to focus on his grades, on getting into a semi-decent college and finally becoming editor of his school newspaper. Then Grace Town walks into his first period class on the third Tuesday of senior year and he knows everything's about to change.

Grace isn't who Henry pictured as his dream girl—she walks with a cane, wears oversized boys' clothes, and rarely seems to shower. But when Grace and Henry are both chosen to edit the school paper, he quickly finds himself falling for her. It's obvious there's something broken about Grace, but it seems to make her even more beautiful to Henry, and he wants nothing more than to help her put the pieces back together again. And yet, this isn't your average story of boy meets girl. Krystal Sutherland's brilliant debut is equal parts wit and heartbreak, a potent reminder of the bittersweet bliss that is first love.
Spot the Fandoms
Our Chemical Hearts is full of fandom! Check out some of the fandom mentioned (another reason to read this story)
Twilight
The Walking Dead
Star Wars
Game of Thrones
Doctor Who
Star Trek
Harry Potter
Airbender
Forrest Gump (one of my ultimate favorite movies)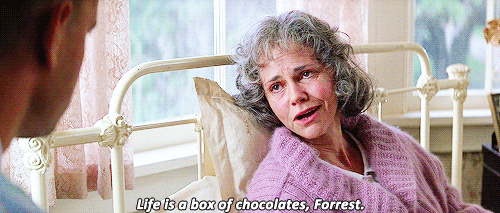 Alice in Wonderland
Pokemon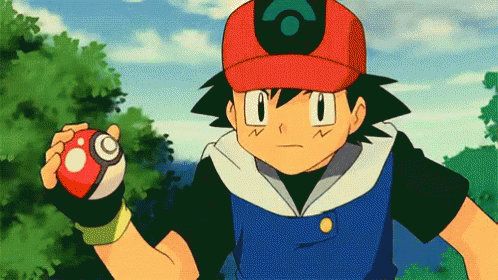 There are other fandoms mentioned but you need to read this story to laugh out loud and appreciate why they're mentioned. Check out Leydy's review here.
---
Hello. It's me.
I am Krystal Sutherland, writer of books. Or, more specifically, I am the writer of one book, Our Chemical Hearts, which is being published in October 2016 by Penguin in the US and ANZ, and Hot Key in the UK.
I was born and raised in Townsville, in the far north of Australia. Since moving to Sydney in 2011, I've also lived in Amsterdam, which was awesome but cold, and Hong Kong, (though I speak neither Dutch nor Cantonese).
Growing up, I never dreamed of being a writer. I wanted to be a) a florist, then b) a volcanologist, then c) an actress. It wasn't until shortly after my 18th birthday that I sat down to write my first (terrible) novel.
Our Chemical Hearts, thankfully, is slightly better than that hot mess. Nonetheless, I am notoriously bad at explaining what it's about, except to say that it involves the terribly tragic and awful experience of falling in love for the first time.
I have no pets and no children, but in Amsterdam I owned a bicycle called Kim Kardashian. It was somewhat difficult to get along with. I was fond of it regardless.