---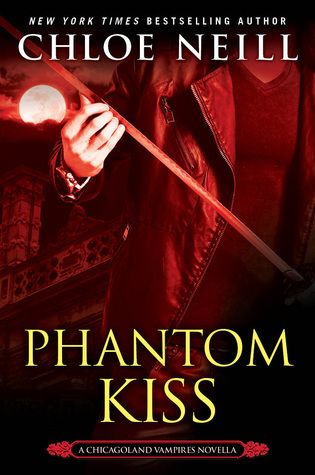 Phantom Kiss
Chicagoland Vampires #12.5
Author:
Chloe Neill
Reading Level: Adult
Genre:Urban Fantasy
Released: 17th January 2017
Review Source: Berkley | Netgalley
Vampires generally aren't afraid of things that go bump in the night, but Merit and Ethan are extra jumpy after a recent attack by a dark sorcerer. So when they learn that someone is messing with graves in Chicago's cemeteries, stealing skulls and snatching souls, they fear their powerful foe might be back for even more magical vengeance.

But after a specter begins haunting Cadogan House-and targeting vampires- they realize they're being taunted by an altogether different sort of monster. A ghoulish villain straight out of the Windy City's urban legends is on the prowl- and he won't stop until he's killed again...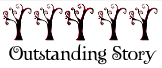 **Review does not contain spoilers for Phantom Kiss but will unavoidably reveal details from previous books if you're not up to date with the series**
Considering
Phantom Kiss
is a novella, a stepping stone between each full installment, I can say I thoroughly enjoyed it--which isn't something I say very often with novellas. Though shorter in length than the rest of the series it didn't lack the drama, excitement and usual quirky humour from my beloveds at Cadogan House.

Ethan and Merit are one of my favourite couples, like, ever. Phantom Kiss was a welcome bonus because I got a tast of all the characters I'd come to know and love before the release of Blade Bound, the closing book to the series (totally not ready for this series to end).

Phantom Kiss dips its toes into the details of frantic wedding planning and a very narked ghost--both very different from the usual vampires, shifters and occasional Fae (that's if you forget about the stray Angel, wayward sorceress and other occasional paranormals). It was refeshing and delightful seeing the group spooked by a ghost.

The plot fast-paced, eventful and a rewarding read, I would definitely reccomend this as a read to those fans of the series. Newbies, this urban fantasy series isn't one to miss.