---
Traitor To The Throne
Rebel Of The Sands #2
Author:
Alwyn Hamilton
Reading Level: Young Adult
Genre: Fantasy
Released: March 7 2017
Review Source: Viking Books for Young Readers
The sizzling, un-put-downable sequel to the bestselling Rebel of the Sands!

Mere months ago, gunslinger Amani al'Hiza fled her dead-end hometown on the back of a mythical horse with the mysterious foreigner Jin, seeking only her own freedom. Now she's fighting to liberate the entire desert nation of Miraji from a bloodthirsty sultan who slew his own father to capture the throne.

When Amani finds herself thrust into the epicenter of the regime—the Sultan's palace—she's determined to bring the tyrant down. Desperate to uncover the Sultan's secrets by spying on his court, she tries to forget that Jin disappeared just as she was getting closest to him, and that she's a prisoner of the enemy. But the longer she remains, the more she questions whether the Sultan is really the villain she's been told he is, and who's the real traitor to her sun-bleached, magic-filled homeland.

Forget everything you thought you knew about Miraji, about the rebellion, about djinni and Jin and the Blue-Eyed Bandit. In Traitor to the Throne, the only certainty is that everything will change.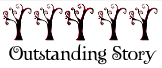 Amani has been with the rebels for a little bit now. While she's still getting use to being a part of this war that had only been a story she then gets trapped in the Sultan's territory. While becoming something of his pet she has to figure out a way to get back to the rebels without causing alarm and giving away the fact that she is working with the rebel prince.
Alwyn has done it again. I am absolutely in love with this book, and this book is a fantastic continuation of the series. It's more mature than Rebel was, yet it still holds the same tone that Rebel did. While Rebel was about Amani becoming a part of the rebels and finding them Traitor is more about the war, and what happens once you become a rebel.
JIN...as always..I am swooning for the love interest. And Jin is one of my favorite characters and this book proves that. While he's barely in it seeing as Amani has been captured and isn't with the rebels, he's still a presence to behold. And the fact that you can FEEL Jin's presence says something about Hamilton's writing and the fact that while a character isn't there she is still able to bring his character to the forefront. And that's not just with Jin. This is basically how it is with all of the Rebels within this book. The ones that you have grown to love because of Rebel, you now have to figure out what characters to love in Traitor because we are thrown amongst a group of new people. Yet we're able to sense their presence.
If you haven't started this series please do. This is a couple of books that you don't want to miss!