---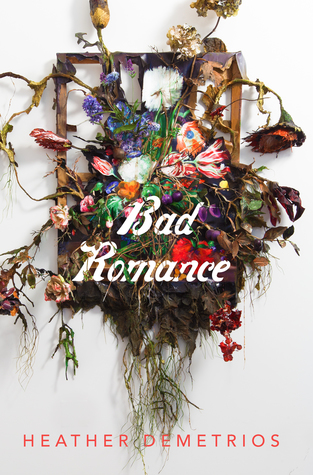 Bad Romance
Author: Heather Demetrios
Reading Level: Young Adult
Genre: Contemporary
Released: June 13th 2017
Review Source: Henry Holt and Co.
Grace wants out. Out of her house, where her stepfather wields fear like a weapon and her mother makes her scrub imaginary dirt off the floors. Out of her California town, too small to contain her big city dreams. Out of her life, and into the role of Parisian artist, New York director—anything but scared and alone.

Enter Gavin: charming, talented, adored. Controlling. Dangerous. When Grace and Gavin fall in love, Grace is sure it's too good to be true. She has no idea their relationship will become a prison she's unable to escape.

Deeply affecting and unflinchingly honest, this is a story about spiraling into darkness—and emerging into the light again.
(Trigger warnings: Mental and physical abuse.)
I knew going into Bad Romance that this was going to crush me. Many people write about abuse just to use it as a plot device but when someone really takes the time or has experienced abuse then they know that this is a very sensitive matter and should be handled with care.
Bad Romance is about a girl who wants to graduate school and leave her life behind to start her career in theater. She has these awesome plans but when she meets Gavin, everything falls apart.
It's hard to get out of a bad relationship and sometimes you don't even know you're in one. Grace didn't know she was in a toxic relationship until Gavin started showing signs of jealousy and stalking her and telling her to stop talking to guys. It was hard for Grace because not only did she love him but Gavin was like a savior to her when things at home weren't good. So at first Grace would forgive Gavin but when it became too much she stood her ground.
Bad Romance tells the story of a girl falling in love, it shows us the signs of how that love can turn hateful, and how when you're at your lowest you can slowly rise up and be the best you that you can be with the support of friends and mainly with the courage and bravery you have in yourself.