---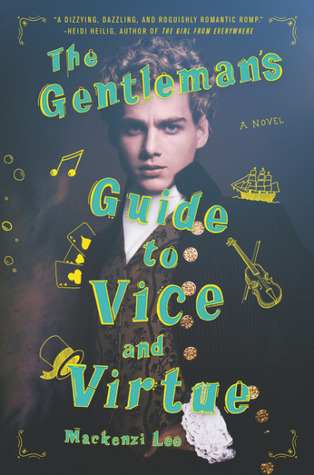 The Gentleman's Guide to Vice and Virtue
Author:
Mackenzi Lee
Reading Level: Young Adult
Genre: Historical
Released: June 27th 2017
Review Source: Katherine Tegen Books
The thrilling final installment of Chloe Neill's New York Times bestselling urban fantasy series sees a sinister sorcery advancing across Chicago, and it may usher in the fall of Cadogan House…

Since the night of her brutal attack and unwilling transformation to vampire, Merit's stood as Sentinel and protector of Chicago's Cadogan House. She's saved the Windy City from the forces of darkness time and again with her liege and lover, Ethan Sullivan, by her side.

When the House is infiltrated and Merit is attacked by a vampire seemingly under the sway of dark magic, Merit and Ethan realize the danger is closer than they could have ever imagined. AS a malign sorcery spreads throughout the city, Merit must go to war against supernatural powers beyond her comprehension. It's her last chance to save everything—and everyone—she loves.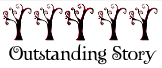 Back in the day, parents would send their kids to the continent before they went school, like a college, and they would visit different cities and have fun before it was time to get serious with their future.
Henry Monty will be traveling the continent due to his father wanting him to be more responsible. No more drinking. No more smoking. No more kissing boys. If he breaks any of those rules he will not be inheriting anything and will no longer be apart of his family.
Monty is a character that has the world at his feet but when a secret is revealed he starts seeing things and people differently, he starts to understand said people more and I was all for it. The Monty you knew at the beginning is the same Monty you will know at the end, he still has his sass but is a little more appreciateive of others.
The adventures Monty, Percy, and Felicity went threw had my heart soaring. One minute they are running for their lives and the next they are in Spain trying to return something that was stolen and then pirates, yes pirates. You guys I loved every page of this wonderfull story, Mackenzi Lee and her characters have won my heart over and I did not want this story to end at all, I was reading this very slowly so that I wouldn't get to the last page.
The Gentlemans Guide to Vice and Virtue is a book you do not want to miss out on. It's filled with sass, banter, fun adventures and even a romance that will fill your heart with joy. I definitely recommend this to book everyone, it's a light, fast paced read that I'm pretty sure you'll love just as much as I do.