I am so excited to be part of MIDNIGHT JEWEL by Richelle Mead tour! Today, I will share with you Top 5 Reasons to Read Midnight Jewel.
If you haven't yet heard about this wonderful series by Author Richelle Mead, be sure to check out all the details below.
This tour also includes a giveaway courtesy of Richelle and
PenguinTeen
.
---
Midnight Jewel
The Glittering Court #2
Author: Richelle Mead
Reading Level: Young Adult
Genre: Fantasy
Released: June 27th 2017
Publisher: Razorbill
In MIDNIGHT JEWEL, Richelle Mead goes beyond the glitz and glamour of the Glittering Court, delving into the dark, political underbelly of Cape Triumph through the eyes of one girl who dares to fight for her freedom.

A refugee of war, Mira was cast out of her home country and thrust into another, where the conditions were inhospitable at best. In a life-altering twist of fate, she is given the chance to escape once more, and she takes it, joining the Glittering Court.

Both a school and a business venture, the Glittering Court is designed to transform impoverished girls into upper-class ladies who appear destined for powerful and wealthy marriages in the New World. There, Mira finds herself subjected to persecution, not only from her fellow Glittering Court jewels, but from her suitors, as well—men she would potentially be expected to give her life to.

By day, she goes through the motions, learning the etiquette and customs that will help to earn her anonymity, even making a couple true friends in the process, the forthright ladies' maid Adelaide and the ambitious laundress Tamsin. But by night, Mira hatches a different plan entirely—one that, if exposed, could get her hanged in the highest court of Adoria.

MIDNIGHT JEWEL is the extraordinary story of a girl with few options who courageously forges a new path, finding love, passion, lifelong friendships, and maybe even a way to freedom.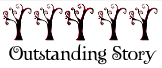 Let's talk how I did not know Midnight Jewel would follow the same timeline of Adelaide's in The Glittering Court. However, we didn't get an introduction of the world, no, instead we got badass Mira. It was mind-blowing and very entertaining, to be reading the same story but in someone else point of view. Trust me, it threw me off at first but then, I couldn't get enough. Here are my top reason why you should read Midnight Jewel:
Mirabel Viana
Mira is a badass! She has a warrior heart and her ninja skills are to die for! I loved her so so much. She has a noble heart yet resilient. Did I mentioned I love her? What I love most about her is how she is able to remain calm when she is being confronted but the girl knows how to get her revenge back. So wicked and smart.
Pirates and late night escapades.
Mira is a ninja in disguise. There are many night escapades she leaves the court to do what she thinks is best and help out pirates. This is the only way Mira is able to fight injustice and corruption on her own terms.
Oh, the banter
When there is a strong woman and a hot aloof guy she is attracted, expect banters. Lots of them.
Grant Elliott
A sarcastic spy. Oh my... He may not be friendly, but he is a loyal one.
Swoony romance
So if you like banters between two people with chemistry, you better believe there are swoony moments. For a minute or two, Mira and Grant will argue with one another but the other, they sure will make you feel like you're reading the classic tale of love, Pride and Prejudice. The swoony romance moments are definitely worth reading Midnight Jewel.
I hope you read Midnight Jewel and enjoy it as much as I did. Mira is someone we should all admire.
---
Richelle Mead has written over twenty-five novels for teens and adults. She is the author of the international #1 bestselling Vampire Academy series and its spinoff series, Bloodlines. Her recent standalone novel, Soundless, draws upon Chinese mythology and history, and her forthcoming series, The Glittering Court, follows the adventures of girls destined for arranged marriages in a fantasy world inspired by colonial America. A lifelong reader, Richelle has always had a particular fascination with mythology and folklore. When she can actually tear herself away from books (either reading or writing them), she enjoys bad reality TV, traveling, trying interesting cocktails, and shopping for dresses to wear on tour. She is a self-professed coffee addict, works in her pajamas, and has a passion for all things wacky and humorous. Originally from Michigan, Richelle now lives in Seattle, Washington, where she is hard at work on her next novel.
Enter for a chance to win one (1) of five (5) copies of Midnight Jewel by Richelle Mead (ARV: $19.99 each).
NO PURCHASE NECESSARY. Enter between 12:00 AM Eastern Time on June 26th, 2017 and 12:00 AM on July 17, 2017. Open to residents of the fifty United States and the District of Columbia who are 13 and older. Winners will be selected at random on or about July 21, 2017. Odds of winning depend on number of eligible entries received. Void where prohibited or restricted by law.