---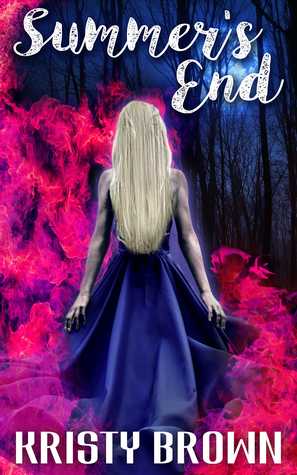 Summer's End
The Summer Solstice #1
Author:
Kristy Brown
Reading Level: Adult Fiction
Genres: Romance | Paranormal
Released: July 24th 2018
Review Source: Author
She wakes up in the hospital, badly burned with no identity.

He's been trained to kill her before she burns the world to ashes.

When they finally meet, will he be able to take her life now that he's started to feel for her?

His fate is already written.

The prophecy is already set.

Love between them is forbidden.
Summer's End, propels the reader into a possibly deadly romance that neither character fully
understands. You are introduced to two protagonists, Summer and Alex. Summer has lost her
memory in a fire with only a scar on her face as a reminder. Alex is a brooding young man who
is on a mission to save the world. This book playfully allows the reader to see the story between
these two characters. It's a struggle of not only young romance, but powers so enormous it
Reading this book made me eager to see how the romance of Summer and Alex would develop.
How and why are they so important to each other when they had never met? Kristy takes her
time to set up all the dominoes so that not only are we rooting for the protagonists, we are also
anticipating so much more. As book one of the series, I'm impatiently waiting to read the