The story of RUSH:


Rewind to 2011: I had two ideas for young adult books. The first was a post-apocalyptic story set in the frozen Northern Waste with ice truckers and rebels and Reavers and action. The second was…well, we'll come back to that.
I loved both ideas, so I tossed a coin and went with the first idea. I wrote a proposal, sent it to my agent. The timing for that proposal was off and it didn't sell. Clouds gathered, heartbreak ensued and I was all...
Sad!


Then I moved on and focused on idea two, but I was afraid…




Fear! Terror! Anxiety!

…because it was so out there, so weird, so about aliens...




Awesomely cute aliens!

Ummm...different aliens...




Pizza aliens!

No...not pizza aliens, either...

Anyway, even though it was a really odd idea, the more I thought about it, the more excited I got...




So I got busy...




and soon sent the first part of the new proposal to agent, who was all...




At which point I became…




Even more TERRIFIED!!!!!!

…that I wouldn't do the story justice or that I'd write it and it wouldn't sell (just like the last proposal and the two before that).

But I persevered and wrote RUSH, a story with a kick-butt heroine…




…a kick-butt hero…




…with cool shades (read the book to find out deets)…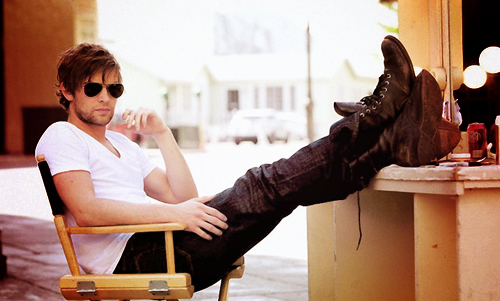 …and aliens that explode in a burst of light, sort of like this:




…but not really because they aren't psychedelic flowers.

Maybe something more like this:


Check out KATE KARYUS QUINN's round over at www.goodchoicereading.com!!!
Then leave a comment telling us your thoughts!
Stop by WastePaperProse tomorrow for the FINAL ROUND!
So what's the game now? This, or the life I used to know?

When Miki Jones is pulled from her life, pulled through time and space into some kind of game—her carefully controlled life spirals into chaos. In the game, she and a team of other teens are sent on missions to eliminate the Drau, terrifying and beautiful alien creatures. There are no practice runs, no training, and no way out. Miki has only the guidance of secretive but maddeningly attractive team leader Jackson Tate, who says the game isn't really a game, that what Miki and her new teammates do now determines their survival, and the survival of every other person on this planet. She laughs. He doesn't. And then the game takes a deadly and terrifying turn.
IN BOOKSTORES JUNE 11th!
a Rafflecopter giveaway

Eve Silver lives with her gamer husband and sons, sometimes in Canada, but often in worlds she dreams up. She loves kayaking and sunshine, dogs and desserts, and books, lots and lots of books. Watch for the first book in Eve's new teen series, THE GAME: RUSH, coming from Katherine Tegen Books, June 2013. She also writes books for adults.
FIND EVE...