Since today is the day before Halloween. OUaT decided to make today's Trailer Thursday fitting for Halloween. Check out these trailers that will make your hairs stand up on your arms.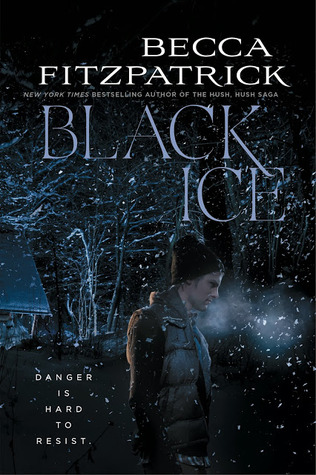 Black Ice
Author: Becca Fitzpatrick
Release Date: October 7th 2014
Publisher: Simon & Schuster Books for Young Readers
Sometimes danger is hard to see... until it's too late.

Britt Pfeiffer has trained to backpack the Teton Range, but she isn't prepared when her ex-boyfriend, who still haunts her every thought, wants to join her. Before Britt can explore her feelings for Calvin, an unexpected blizzard forces her to seek shelter in a remote cabin, accepting the hospitality of its two very handsome occupants—but these men are fugitives, and they take her hostage.

In exchange for her life, Britt agrees to guide the men off the mountain. As they set off, Britt knows she must stay alive long enough for Calvin to find her. The task is made even more complicated when Britt finds chilling evidence of a series of murders that have taken place there... and in uncovering this, she may become the killer's next target.

But nothing is as it seems in the mountains, and everyone is keeping secrets, including Mason, one of her kidnappers. His kindness is confusing Britt. Is he an enemy? Or an ally?

BLACK ICE is New York Times bestselling author Becca Fitzpatrick's riveting romantic thriller set against the treacherous backdrop of the mountains of Wyoming. Falling in love should never be this dangerous…
Check out OUaT's
review of Black Ice HERE
.
---
Saw
10th Anniversary Edition
Directed by: James Wan
Written by: Leigh Whannell
Story by: James Wan and Leigh Whannell
Produced by: Greg Hoffman, Oren Koules, Mark Burg
Starring: Cary Elwes, Danny Glover, Monica Potter, Michael Emerson, Ken Leung, Tobin Bell and Leigh Whannell
Re-Opening:
October 30, 2014
Genre: Horror
Rating: R for strong grisly violence and language
With a dead body lying between them, two men wake up in the secure lair of a serial killer who's been nicknamed "Jigsaw". The men must follow various rules and objectives if they wish to survive and win the deadly game set for them.
SAW Official Socials
:
Official Website
|
Official Facebook
|
Official Twitter