---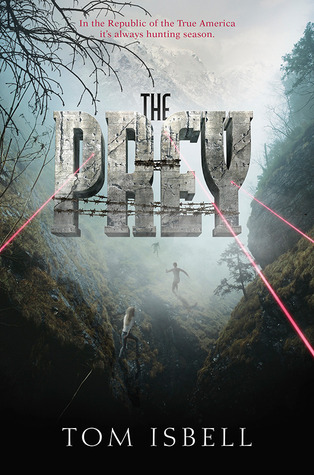 The Prey
The Prey #1
Author: Tom Isbell
Reading Level: Young Adult
Genre: Science Fiction
Released: January 20 2015
Review Source: HarperTeen
A hot debut trilogy and a riveting story of survival, courage, and romance in a future where creating a master civilization is the only thing prized, no matter the method. After the Omega (the end of the end), 16 year old guys known as LTs discover their overseers are raising them not to be soldiers (lieutenants) as promised, but to be sold as bait because of their Less Than status and hunted for sport. They escape and join forces with a girls' camp, the Sisters, who have been imprisoned and experimented on for the "good of the Republic," by a government eager to use twins in their dark research. In their plight for freedom, these heroes must find the best in themselves to fight against the worst in their enemies.
A story set in a dystopian world, we follow Book on his adventure to find out the truth about the world that he lives in. On his way he creates relationships with fellow Less Thans and the Sisters. Fighting for their own freedom they realize that there may be more to their world than they know of.
This story was inspired by The Maze Runner but it is able to stand on its own. Personally I was not able to read The Maze Runner, I couldn't get past the first few chapters. The Prey, I finished it in three days. So I obviously really liked this more than The Maze Runner. But that is just me personally.
I absolutely loved Isbell's choice to switch perspectives throughout the story. But I think the thing I really liked about it was when you were reading from Book's POV Isbell wrote in first person, whereas when reading from Hope's POV it was written in third person. For some reason this really gripped me, I think it helped you realize that the character you were meant to be following was Book but that Hope was just as important to pay attention to. I am intrigued by where the story is going to go, knowing that this is going to be a trilogy I know how the second book will go-or at least where I would want it to go-but I'm curious as to what will happen in the third book. Which to me means Isbell was successful in writing an intriguing first book if I'm already curious as to what will happen further on in the story.