---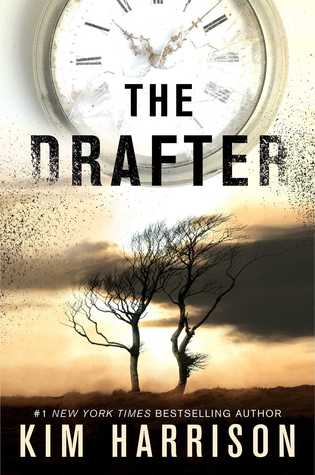 The Drafter
The Peri Reed Chronicles #1
Author:
Kim Harrison
Reading Level: Adult
Genres: Urban Fantasy | Thriller | Suspense
Released: September 1st 2015
Review Source: Gallery Books
In the first explosive book in the Peri Reed Chronicles, Kim Harrison, #1 New York Times bestselling author of the Hollows series, blazes a new frontier with an edge-of-your-seat thriller that will keep you guessing until the very end.

Detroit 2030. Double-crossed by the person she loved and betrayed by the covert government organization that trained her to use her body as a weapon, Peri Reed is a renegade on the run. Don't forgive and never forget has always been Peri's creed. But her day job makes it difficult: she is a drafter, possessed of a rare, invaluable skill for altering time, yet destined to forget both the history she changed and the history she rewrote. When Peri discovers her name is on a list of corrupt operatives, she realizes that her own life has been manipulated by the agency. Her memory of the previous three years erased, she joins forces with a mysterious rogue soldier in a deadly race to piece together the truth about her fateful final task. Her motto has always been only to kill those who kill her first. But with nothing but intuition to guide her, will she have to break her own rule to survive?
Peri Reed is a very special agent for what is suppose to be a government sanction agency, or is
it? That is what this team of Drafter, Peri (able to change time lines) and anchor, Jack (keeps
drafter memories as needed) believe until there is a hick-up on their last assignment. Peri and
her anchor are in a mission where they believe to be retrieving a secret file, only to find a list
where she is named as corrupt agent.

Peri starts doubting that her talent is being used, as she has been led to believe, to protect
those who need it. The agency that she works for can no longer be trusted and neither is Jack,
so she joins a group of mysterious soldiers that are trying to expose this agency for what it is.

She soon finds out that part of this renegade group is part of the organization that trained her to
use her talent as a weapon and infiltrate the government group as a spy. When she finds out
that she is doubled crossed by all those who had pretended to love and care for her, she goes
on her own adventure to piece together her life and actual facts for the last three years that has
been erased from her memory.

This novel is very intense action packed to the very end!. The best is that when you believe that
you have figured it out, things are twisted again with new surprising events. Nothing seams as
they are, it keeps you second guessing to the final page.

A must read if you like suspense that keeps you on the edge of your seat, action and mind
blowing puzzling adventures.
---
Author Kim Harrison in on a 8-city bus tour celebrating the release of
The Drafter
. You can check out the stops by visiting the
EVENTS PAGE
.
"The amazingly gifted Harrison is back… the multifaceted layers of this storyline will keep readers guessing—and riveted. This is going to be one truly wild wide." –RT Book Reviews, 4 stars
"Absolute perfect anytime read. Go find a comfy spot and sit down, because Harrison has provided an afternoon of sheer fantastical suspense." –Suspense Magazine
"In this action-packed near-future urban fantasy novel…the puzzle of piecemeal memories is intriguing, and all the action keeps things interesting." –Locus Magazine
"Entertaining…Harrison delivers moments of lyrical intensity." –Publishers Weekly
Now to join in the celebration, Gallery Books has offered one final copy of
The Drafter
to give away to one of our readers. The giveaway is open to US residents only.