---
Friday Author SPOTLIGHT! We will feature a Young Adult, New Adult or Adult Author. These post will contain interviews, author posts, book blasts, fill in the blanks, etc... This is just our way to get authors noticed and out there as much as possible. So we hope you enjoy and stay tuned Fridays to see who we have on and what they shared. To see previous posts click here.
Today OUaT is excited to feature New York Times and USA Today bestselling author Jill Shalvis!
Author Jill Shalvis
New York Times and USA Today bestselling author Jill Shalvis lives in a small town in the Sierras full of quirky characters. Any resemblance to the quirky characters in her books is, um, mostly coincidental. Look for Jill's sexy contemporary and award-winning books wherever romances are sold and click on the blog button above for a complete book list and daily blog detailing her city-girl-living-in-the-mountains adventures.
•
•
•
---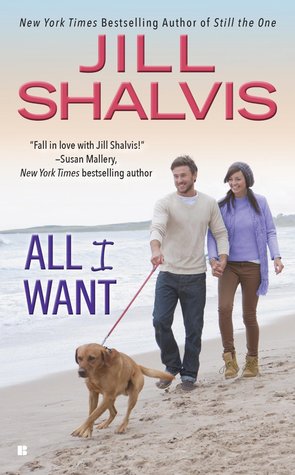 From the "awesomely, incredibly talented"* New York Times bestselling author of Still the One, comes a sexy new Animal Magnetism novel set in Sunshine, Idaho, where the sky is the limit when it comes to love.

Pilot-for-hire Zoe Stone is happy to call Sunshine, Idaho, her home base. But her quiet life is thrown for a loop when her brother's friend Parker comes to stay with her for a week. The U.S. Fish and Wildlife special agent is a handsome flirt with a gift for getting under her skin. And the situation only escalates when Parker hires her to fly him around the area while he collects evidence on a suspected smuggler.

Now she has to live and work with the guy. But when they're in the air, she sees another side of him. He's driven, focused, and sharp. And while he enjoys giving commentary on her blind dates, she quickly realizes with a shock that it's Parker who gets her engines going…
---
Interview
Hi Jill, thank you so much for taking the time out of your schedule to chat with us! I adore your books and it's an honor to have you today on Once Upon a Twilight.
Thank you for having me!
1.
Let's get started. Would you tell us a bit about yourself and your journey to writing these amazing novels like All I Want?
I was a journalism major who kept wanting to embellish the stories. I asked my teacher what that was called and she said "lying". So I switched to fiction and haven't looked back since. :)
2.
How would you describe All I Want in ten words or less?
A pilot heroine. A sexy, badass hero who adopts kittens.
3.
What is a writing day like for you? Do you go by a set schedule?
I make fun of my schedule on my website here: http://jillshalvis.com/jill/
A GLAMOROUS DAY IN THE LIFE OF A ROMANCE WRITER
6:00
Alarm goes off while dreaming about latest plot. Husband hits sleep button — five times. Upon threat of death, he turns off alarm, rolls toward me and begs "caffeine".
7:00
Have sent husband and oldest daughter off to work and school. Only two children left until I'm alone to work on current project that's due yesterday.
8:00
Said children can't find gloves or lunch or homework. Puppy ate them. All of them.
9:00
After cleaning up dog puke and driving children to school, I sit down on the deck with my laptop. Breathe in the delicious mountain air. Prepare to feel inspired. Instead see a bear in the woods and run inside.
10:00
After a large bag of cookies I feel inspired by sugar rush. Write a few pages while on the couch. Decide maybe what I really need is a plotting session. Lie down on couch with cozy blanket and plot with my eyes closed.
10:30
Woken from nap by phone. Middle child has lost lunch money.
11:00
Manage a few more pages before starvation sets in. Early lunch. I'll get lots down this afternoon for sure.
12:00
Another page before email break. No email. Hmm. Maybe I should try harder to be friendly instead of snarling at anyone who interrupts. Note to self. No more snarling.
1:00
Call from editor. Last book that I loved? Major revisions needed. By yesterday.
1:30
Call from other editor. Last book that I loved? Major revisions needed. By yesterday.
2:00
Back in kitchen for more fortification.
3:00
Children home. Hot, tired, hungry, grumpy. Break up three fights before soccer practice.
5:00
Dinnertime. Forgot to cook. Back out in the car to Taco Bell.
6:00
Maybe I'll sneak in one more page. Take another look at list of revisions, feel sick, head back into kitchen.
8:00
Kids to bed. Too tired to work, sit on couch with a good book. Not mine.
9:00
Husband wakes me up with a hopeful smile. I'm going to need caffeine.
4.
What is your favorite thing about being able to write for a living?
Writing on the deck in my sweats and bunny slippers and no one judges me. Well, except for the teens.
5.
Who was your favorite character to write? What about your least favorite?
My favorite character just might be Parker James from ALL I WANT. So badass. And yet such a softie. My least favorite character is always the bad guy. I guess I'm a softie too...
6.
This one is a hard one. If you were a character in your books, which character would you be friends with? Why?

Well I know which one I'd want in my bed … Parker James from ALL I WANT. :) But I wouldn't mind being Zoe's friend. She's warm, loyal, and loves junk food. :)
7.
Can you share with us a fun fact, either about yourself or your book?

Fun fact: I wrote this entire book while recovering from spine surgery. Which means I was a little high from pain meds. I'm not sure I recommend that…
8.
Do you enjoy hearing from readers?
LOVE hearing from readers!!! You can reach me at my website: jillshalvis.com, my daily blog jillshalvis.com/blog, on FB www.facebook.com/jillshalvis, at Instagram.com/jillshalvis ...