---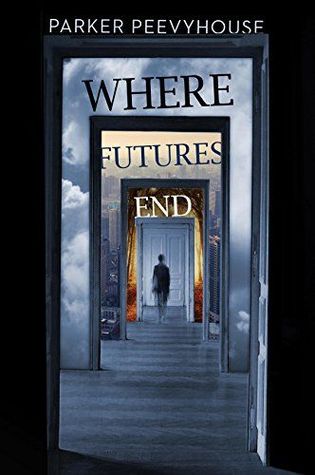 Where Futures End
Author:
Parker Peevyhouse
Reading Level: Young Adult
Genre: Science Fiction
Released: February 9 2016
Review Source: Kathy Dawson Books
Five teens. Five futures. Two worlds. One ending.

One year from now, Dylan develops a sixth sense that allows him to glimpse another world.

Ten years from now, Brixney must get more hits on her social media feed or risk being stuck in a debtors' colony.

Thirty years from now, Epony scrubs her entire online profile from the web and goes "High Concept."

Sixty years from now, Reef struggles to survive in a city turned virtual gameboard.

And more than a hundred years from now, Quinn uncovers the alarming secret that links them all.

Five people, divided by time, will determine the fate of us all. These are stories of a world bent on destroying itself, and of the alternate world that might be its savior--unless it's too late.
I was so intrigued by this book. The summary sounds amazing. Most of the time I don't read a books summary so I don't get my hopes up: but every once in a while I will. And because I read this one I thought that I was about to get taken on an epic adventure.
First off - one thing I don't like in books is long chapters. When I'm reading I hate stopping in the middle of a chapter, therefore I will read until the end of the chapter. That is near impossible to do with Where Futures End. Each character gets a chapter for themselves. So that's 5 chapters in a 289 page book. While some might love this, a reader who is staying up way past her bed time to read and needs a good stopping point wouldn't enjoy this as much.
While the story is an adventure I feel that it took too long to hook readers. The first chapter was super slow going for me. I also found myself imagining Dylan as a child and then I would realize that he was a teenager who was actually suppose to be closer to my age than I was picturing. I like this idea of having 5 main characters, with their own stories to tell that lead up to the same ending, but I feel like it wasn't executed as well as it could have been.