Waiting on Wednesday
"Waiting On Wednesday" is a weekly event, hosted by Breaking The Spine, that spotlights upcoming releases that we're eagerly anticipating.
Poisoned Blade
Court of Fives #2
Author: Kate Elliott
Release Date: August 16th 2016
Publisher: Little, Brown Books for Young Readers
Jessamy is moving up the ranks of the Fives—the complex athletic contest favored by the lowliest Commoners and the loftiest Patrons in her embattled kingdom. Pitted against far more formidable adversaries, success is Jes's only option, as her prize money is essential to keeping her hidden family alive. She leaps at the chance to tour the countryside and face more competitors, but then a fatal attack on Jes's traveling party puts her at the center of the war that Lord Kalliarkos—the prince she still loves—is fighting against their country's enemies. With a sinister overlord watching her every move and Kal's life on the line, Jes must now become more than a Fives champion...She must become a warrior.
---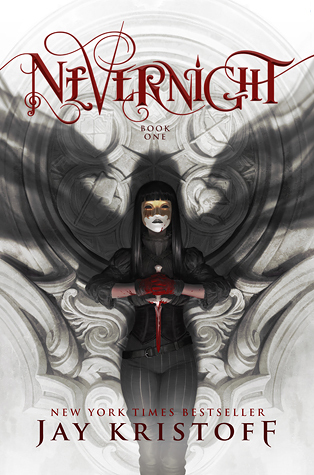 Nevernight
The Nevernight Chronicle #1
Author: Jay Kristoff
Release Date: August 9th 2016
Publisher: Thomas Dunne Books
The first in a new fantasy series from the New York Times bestselling author.

In a land where three suns almost never set, a fledgling killer joins a school of assassins, seeking vengeance against the powers who destroyed her family.

Daughter of an executed traitor, Mia Corvere is barely able to escape her father's failed rebellion with her life. Alone and friendless, she hides in a city built from the bones of a dead god, hunted by the Senate and her father's former comrades. But her gift for speaking with the shadows leads her to the door of a retired killer, and a future she never imagined.

Now, Mia is apprenticed to the deadliest flock of assassins in the entire Republic—the Red Church. If she bests her fellow students in contests of steel, poison and the subtle arts, she'll be inducted among the Blades of the Lady of Blessed Murder, and one step closer to the vengeance she desires. But a killer is loose within the Church's halls, the bloody secrets of Mia's past return to haunt her, and a plot to bring down the entire congregation is unfolding in the shadows she so loves.

Will she even survive to initiation, let alone have her revenge?