---
RIOT
Scarred Souls #4
Author: Tillie Cole
Reading Level: Adult
Genre: Dark | Romance
Released: March 7, 2017
Review Source: Netgalley
Stolen by the Arziani Georgian crime mob as a child, 152 was raised and conditioned to be a Mona—the most subservient of the Arziani Blood Pit slaves.

Gorgeous and kind, she has been and under the imprisoning influence of the Type B drug and under the command of the Blood Pit Master's sister, Mistress Arziani, for most of her life, until the Master calls her back home to Georgia.

He wants her under his total control, and Master always gets what he wants.

But when 152 is gifted to the Blood Pit's fearsome champion death match fighter as a prize, 152 suddenly finds out that the men who appear most brutal, may just own the kindest hearts. And love may be found, even when living in hell.

Freedom, family, love, 152 will have to fight for what she wants and ultimately make an impossible choice.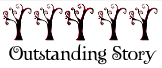 AHHHHHH!!! THIS BOOK! I stumbled upon this series when book three was released and I started there. I WAS ENRAPTURED BY THAT BOOK. So it's understandable that I would be counting down the days until book 4 was in my hands. I was very excited but nervous to read Riot. All that we went through in Ravage made me prepare for what was in store in Riot. I was NOT PREPARED!!!
In Riot, the book starts introducing "901", the blood Pit's best, most lethal, undefeated fighter. The Blood Pit needs something or someone he can use against 901 so far he hasn't found anything, until he introduces him to "152", his new pleasure slave. 901 is IMMEDIATELY drawn to 152's beauty. 152 finds that even though she is forced to live in hell, love can be found.
This book had me hooked from the first page forward. I could NOT put this book down even for one second. Basically nothing got done in my house and I had to take a vacation day to finish it. It was that good. Every single emotion is felt while reading this book, just like with book three. Tillie Cole has become a favorite author now. Anyone that can write like she writes, and describe a setting so thoroughly it's like you're there and you're experiencing what her characters are experiencing. She is a GENIUS!!
I am rating this book 5 stars because this book had everything. Seriously anyone that can read dark themes will LOVE this series. Even if dark themes make you nervous (they make me nervous, I tend to stay away from dark books) I recommend giving this series a try! I have read book three and now four and plan to go back and read book one and two because of how much I loved these books.