---
SAY I'M YOURS
Author: Corinne Michaels
Reading Level: New Adult
Genre: Contemporary Romance
Released: March 27, 2017
Review Source: InkSlingerPR
From New York Times Bestseller, Corinne Michaels, comes a new second chance standalone romance.

I spent twenty years waiting for Trent Hennington to open his eyes and see me. But it was all for nothing. He chose to keep himself guarded and let me walk away, proving that my time and efforts were wasted.

I'm done being invisible. It's time to move on.

A single dance sets my new reality into motion, and I welcome it. After all, Cooper Townsend is perfect. He's kind, sexy, and attentive—everything a girl could want.

I thought I got it right this time. That my heart could mend, and I would be happy. Apparently, some things really are just too hard to walk away from.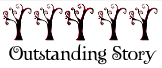 Corinne Michaels is THE BOMB.COM! I have been eagerly waiting for Trent's book to arrive and she did not disappoint. I can honestly say that I have not read a book by Corinne Michaels that I didn't absolutely love. That's a pretty incredible fete!
"Say I'm Yours" starts out with major heart break. Trent and Gracie had been together for 20 years. TWENTY YEARS that Gracie gave to Trent to not have his full heart in return. Gracie decides then and there, FINALLY, that she deserves better. While I completely agree, the sting wasn't any less painful to read about. From there I felt EVERY. SINGLE. EMOTION. known to mankind while reading this amazing story.
Trent and Gracie are my favorite, there I said it. Their story was so beautiful and passionate that I am still thinking about them days after finishing. Gracie was so beautiful and strong! I related to her in many ways, in her struggle with her heart, and with her strength. She is such a beautiful character. Trent, oh my lawd what to say about this man. He is all alpha, but in a REALLY good way, not in a played out, tired of reading the type kind of way. He's more stubborn than any character I can think of but I love him all the same. The two together were freakin magical. So incredibly passionate with a connection like NO OTHER.
I'm rating "Say I'm Yours" with 5 stars because I could not have asked for a better story for Trent and Gracie. Corinne delivered 10 fold and this story will stay with me for a long time. I highly recommend this book, as well as all of Corinne Michaels books. I promise you won't be disappointed.
ORDER NOW
ABOUT THE AUTHOR
Corinne Michaels is the New York Times, USA Today, and Wall Street Journal Bestselling author of The Salvation Series (Beloved, Beholden, Consolation, Conviction & Defenseless), Say You'll Stay, Say You Want Me, and Say I'm Yours. She's an emotional, witty, sarcastic, and fun loving mom of two beautiful children. Corinne is happily married to the man of her dreams and is a former Navy wife. After spending months away from her husband while he was deployed, reading and writing was her escape from the loneliness.
Both her maternal and paternal grandmothers were librarians, which only intensified her love of reading. After years of writing short stories, she couldn't ignore the call to finish her debut novel, Beloved. Her alpha heroes are broken, beautiful, and will steal your heart.