---
STAND
Bleeding Stars #6
Author: A.L. Jackson
Reading Level: New Adult
Genre: Contemporary Romance
Released: May 22, 2017
Review Source: A.L. Jackson Books Inc.
A Bleeding Stars Standalone Novel

"PURE BEAUTY IN WORDS. Stand shatters and SINGS to the SOUL, making the heart both soar and bleed." ~Karen, Bookalicious Babes Blog

Zachary Kennedy has never been known as a fighter, but he'll never regret fighting for her…

I'm Zee Kennedy.
Quiet. Reserved. Predictable.
When my brother died, everyone thought I was just the good guy who stepped up to take his place in the band.

No one knew what I was hiding. The one thing I've been fighting for.

For seven years, I've never lost focus.

Not until one chance encounter with Alexis Kensington.

Now she's become my greatest temptation.
I knew better than to touch her, but now that I've had a taste, I can't get enough.
Her kiss becomes my air. Her body my salvation.

She needed a savior and somehow she became mine.

Taking her was a betrayal. But keeping her means risking everything.
One look at Alexis Kensington, and I know she's worth the fight.
Will my past continue to keep me down or will I finally find the strength to pull myself up and Stand…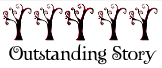 Oh my heart. This series is ABSOLUTELY everything. I have been chomping at the bits to get my hands on Zee's book for so long! To say I was FREAKING ECSTATIC to get it is an extreme understatement. Zee has always pulled at my heart strings through the entire series.
These words are so incredible, the journey you are taken on with these characters is just, NO WORDS!! No FREAKIN words. This has been such an emotional journey and Stand in particular freaking wrecked me. It was such an amazing story. From the very start of this book I knew I was in for an experience unlike like any other. A.L. Jackson gives you every. single. emotion while reading. She never freaking disappoints. I had to step away and collect my thoughts for this review and I still feel like all the words are a jumbled mess. Let me just say that this will go down as one of my all time favorite series and Zee's book is my favorite book of them all.
We finally get to learn about Zee's story. He has always been an such an enigma. A quiet, mysterious, sexy man. You could always tell when we heard his story, it was going to make an impact. And Alexis, oh I love Alexis. The two together are what dreams are made of. There connection they share is so intense you can feel it in every page. Reading this book made my heart stop, my me cry (and I am not a huge book crier), made me FEEEEEL.
I'm rating this book 5 stars, seriously I would rate it higher but 5 is the max. I could not put this book down for one second. I was ALL consumed from the beginning. This series has meant so much to me. PLEASE for the love of all that is holy go one click this entire series. You will not regret it!
A.L. Jackson is the New York Times & USA Today Bestselling author of contemporary romance. She writes emotional, sexy, heart-filled stories about boys who usually like to be a little bit bad.
Her bestselling series include THE REGRET SERIES, CLOSER TO YOU, as well as the newest BLEEDING STARS novels. Watch for the next installment STAND, coming Spring 2017.
If she's not writing, you can find her hanging out by the pool with her family, sipping cocktails with her friends, or of course with her nose buried in a book.
Be sure not to miss new releases and sales from A.L. Jackson - Sign up to receive her newsletter http://smarturl.it/NewsFromALJackson or text "aljackson" to 24587 to receive short but sweet updates on all the important news.